INDUSTRY LEADING


Risk-mitigation & Website Accessibility Solutions
WEBSITES accessibility solutions

APPS accessibility solutions

PDFS accessibility solutions

VIDEOS accessibility solutions
We have championed accessibility and compliance for thousands of public and private entities.
Attract Visitors
.

Not Lawsuits

.
Why should your website be accessible to people with disabilities?

Because it's the lawful and ethical thing to do.
Our experts will help your websites, mobile apps, PDFs, and videos meet the ADA compliance standards required under the Americans with Disabilities Act (ADA), Section 508, Title II, and Title III regulations. The Department of Justice recommends that digital ADA compliance can be achieved with WCAG 2.1 success criteria. Together we will navigate the path towards ADA website accessibility and compliance of your digital assets.
1 out of 5 persons has a disability that may require assistive technology, like screen readers.
Website accessibility lawsuits have increased over 400% since 2013
Settlements and legal fees can reach above six figures
Expand your audience and attract new users
Boost your brand experience with an accessible website
Digital Accessibility Solutions
A single line of code, artificial intelligence (AI), overlays, and widgets can only achieve approximately 5-50% ADA web compliance with WCAG 2.1 compliance standards. Without comprehensive human auditing, your websites, mobile apps, PDFs, and videos are vulnerable to ADA litigations, ADA lawsuits, and ADA demand letters.

Human Expert Auditing
Human auditing and remediation is the only path for achieving true website accessibility and compliance. Without human auditing, digital assets will remain legally compromised.

Audit Plus+
An integrated approach to human and technological auditing. Focusing specifically on accessibility errors and issues most often attracting litigations, lawsuits, and demand letters.

Technological Auditing
Technology-based testing to embark on the path of accessibility and compliance. Providing detailed audit reports and solutions to remedy many accessibility errors and issues.

Website Remediation
To achieve the highest WCAG standards, our development team corrects accessibility errors found in your audit report(s) and consults with your team to make the necessary changes.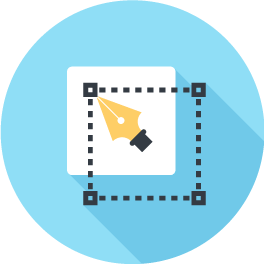 New Compliant Website
Accessible website design is our expertise. A newly built website, rather than auditing and remediating existing site, is often more cost-effective for maintaining ADA compliance.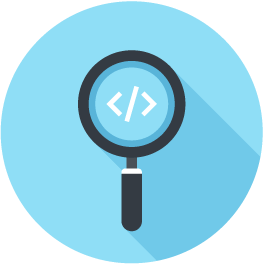 PDF & Video Compliance
Government and business entities must ensure PDFs, documents, and videos are accessible. Our team adds the required accessibility features and will remediate your assets.
Supported Platforms & Technologies
ADA Site Compliance supports all developer platforms, CMS, e-commerce technologies, and languages. See below a few of the many supported platforms and technologies.
Make Your Website Accessible Today
We're always here to help. We are here to assist you with accessibility and compliance of your digital assets, effectively removing risk of lawsuits, litigations and demand letters. Talk to one of our specialists now by calling us at (561) 677-9877 to answer any questions and create your compliance plan.