Once your website goes live, it's accessible to all – a common misconception seen when creating and designing a website. There are standards and procedures to ensure a website meets the qualifications to be user-friendly for all.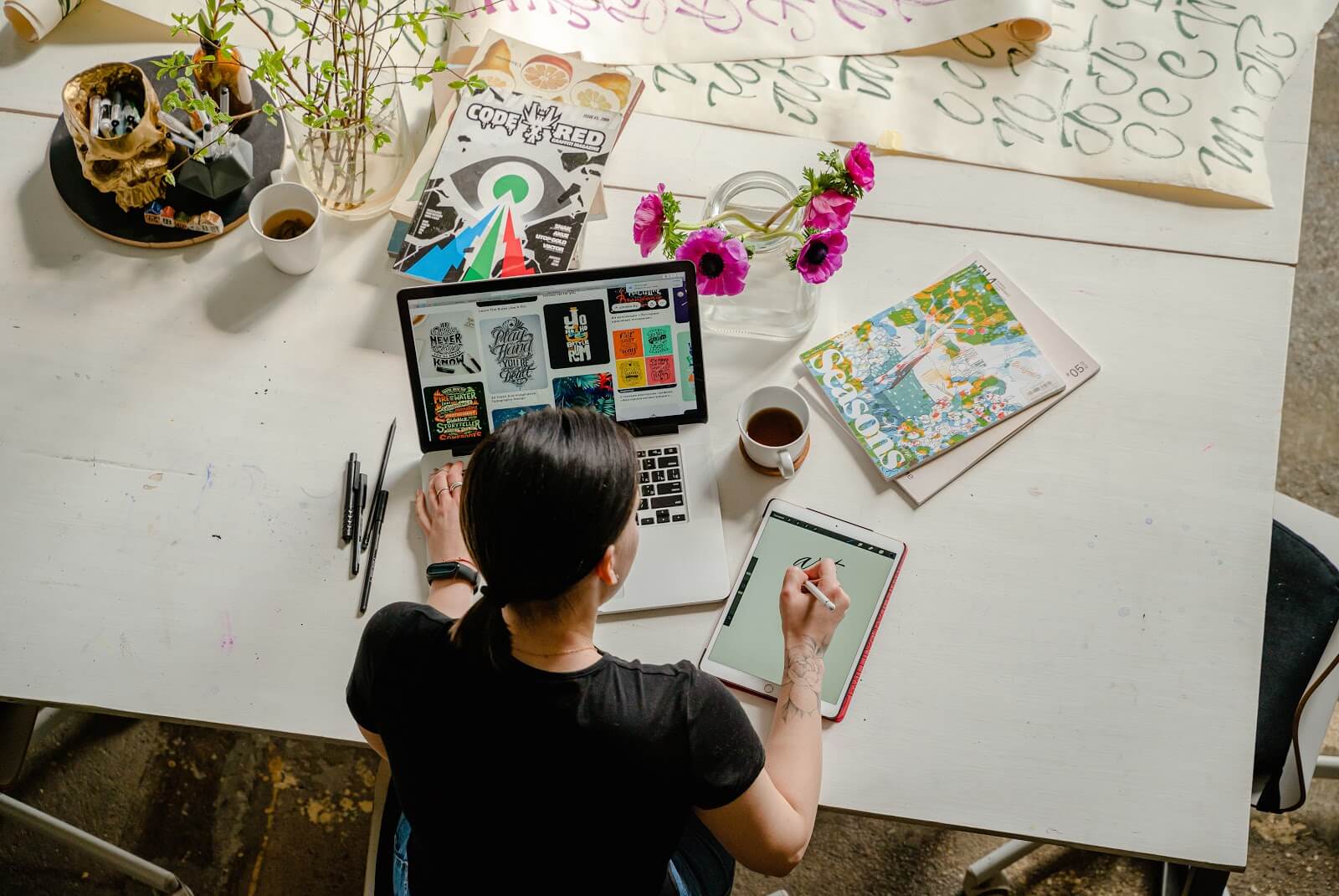 User experience design is the key to creating a website that is both accessible and compliant while also being legal and inclusive. Digital inclusion will ensure your website is experiencing maximum reach. Follow along as we walk you through our tips to creating a beautiful and accessible website.
How Accessible Web Design Leads to a Better User Experience.
Accessible website design leads to a better user experience overall. Designing your website with accessibility in mind ensures that content and functionality are all built-in at the ground level of any web development project. The elements for accessibility are available to all. No user should have to ask for or seek out website features that will accommodate them. These features should be readily available with the user's first touch on your site. Designing with accessibility in mind is more efficient and cost-effective. Start by creating a digitally inclusive website, as it provides your users with an optimum user experience and helps your website be seen by all.
The Best way for Designers to Test their Accessibility Goals.
Designers can start by running accessibility scans of their digital assets. Software scans will catch 15% – 30% of the issues found on your site, but they can also produce both false positives and negatives. The best approach is for the designer to partner with an accessibility specialist that has proven to have success and have them do an independent audit of the website or app being analyzed. Testing of your website is very important, and at a minimum, should be semi-manual. The best approach to website testing is to perform a full-human expert audit to ensure all problem areas are identified and corrected, ensuring your website is in full compliance with all of the WCAG 2.1 AA criteria.
The main Web Accessibility Standards and Tips to be Considered at the UX Design Stage.
Once you've reached the design stage of your website development, there are several questions you will want to ask yourself.
Can the user navigate the website in a clear, logical, and intuitive way?

Your website should be easy to navigate for all users. User experience will allow you to better achieve digital success.

Is there sufficient color contrast between text and background?

Exposure to certain shades of light can cause those who are color blind or vision impaired to experience sensitivity or even pain.

Can the user get through the website and use all features without needing a mouse?

A website should provide ease of use for every user. Ensure your website navigation is simplistic, allowing users to flow from page to page without feeling the need to seek assistance from others.

Can the user see where they are on the website at all times?

Ensure your users can easily identify which controls currently have focus. Users with motor disabilities often cannot use a mouse pointer, so alternatively will use a keyboard to browse websites utilizing the "TAB" key.

Does the website or app provide a substantially equal experience for those who are not just blind, but low vision, deaf, hearing impaired, physically disabled, or cognitively disabled?

Your website should provide the same user experience to all users.
An expert can analyze your website to help you create an equal usability experience for all.
Our website accessibility solutions can help you create a design that will make the user experience great for everyone visiting your website. With the legal and inclusive risks of having a website that doesn't meet the standards set in place by the ADA, it is necessary to take the steps to ensure your website provides an equal user experience for everyone. Contact ADA Site Compliance today to learn more or to partner with us to become digitally compliant.
Have a question
?
We're always here to help.
The ADA prohibits any private businesses that provide goods or services to the public, referred to as "public accommodations," from discriminating against those with disabilities. Federal courts have ruled that the ADA includes websites in the definition of public accommodation. As such, websites must offer auxiliary aids and services to low-vision, hearing-impaired, and physically disabled persons, in the same way a business facility must offer wheelchair ramps, braille signage, and sign language interpreters, among other forms of assistance.
All websites must be properly coded for use by electronic screen readers that read aloud to sight-impaired users the visual elements of a webpage. Additionally, all live and pre-recorded audio content must have synchronous captioning for hearing-impaired users.
Websites must accommodate hundreds of keyboard combinations, such as Ctrl + P to print, that people with disabilities depend on to navigate the Internet.
Federal lawsuits filed in 2017 increased 225% over 2016; this percentage would be significantly higher if it included litigation filed in state courts against thousandsof businesses. Retail businesses have been hit hardest, followed by hotels, restaurants, colleges, hospitals, casinos, and banks. But any business that maintains a website, regardless of its size or industry, is vulnerable.
Big box retailer Target Corp. was ordered to pay $6 million – plus $3.7 million more in legal costs – to settle a landmark class action suit brought by the National Federation of the Blind. Other recent defendants in these cases have included McDonald's, Carnival Cruise Lines, Netflix, Harvard University, Foot Locker, and the National Basketball Association (NBA). Along with these large companies, thousands of small businesses have been subject to ADA web litigation.
Defendants in ADA lawsuits typically pay plaintiff's legal fees, plus their own web acccessibility auditing and remediation costs. In all, the average cost can range from tens of thousands of dollars and above six figures. Furthermore, if the remediation is incomplete, copycat suits and serial filers can follow, meaning double or triple the outlay. There are also high intangible costs for a business, such as added stress, time and human capital, as well as reputational damage.