Let's face it – we are all addicted to laptops, smartphones, and other technology gadgets that definitely make our lives easier nowadays. However, some people have trouble and do not enjoy using these devices. Some of them find it hard to read content, which is why big minds created something known as screen magnification software.
Also known as a screen magnifier, software like this utilizes screen magnification and helps users navigate through the computer screen or mobile device and read screen content with greater clarity.
Screen readers are great at providing information about which screen is open, whether a link has already been clicked, and whether the text is underlined or bolded. Users with low vision or limited hearing can find them especially useful, as the text on their computer screen can also be converted into Braille characters.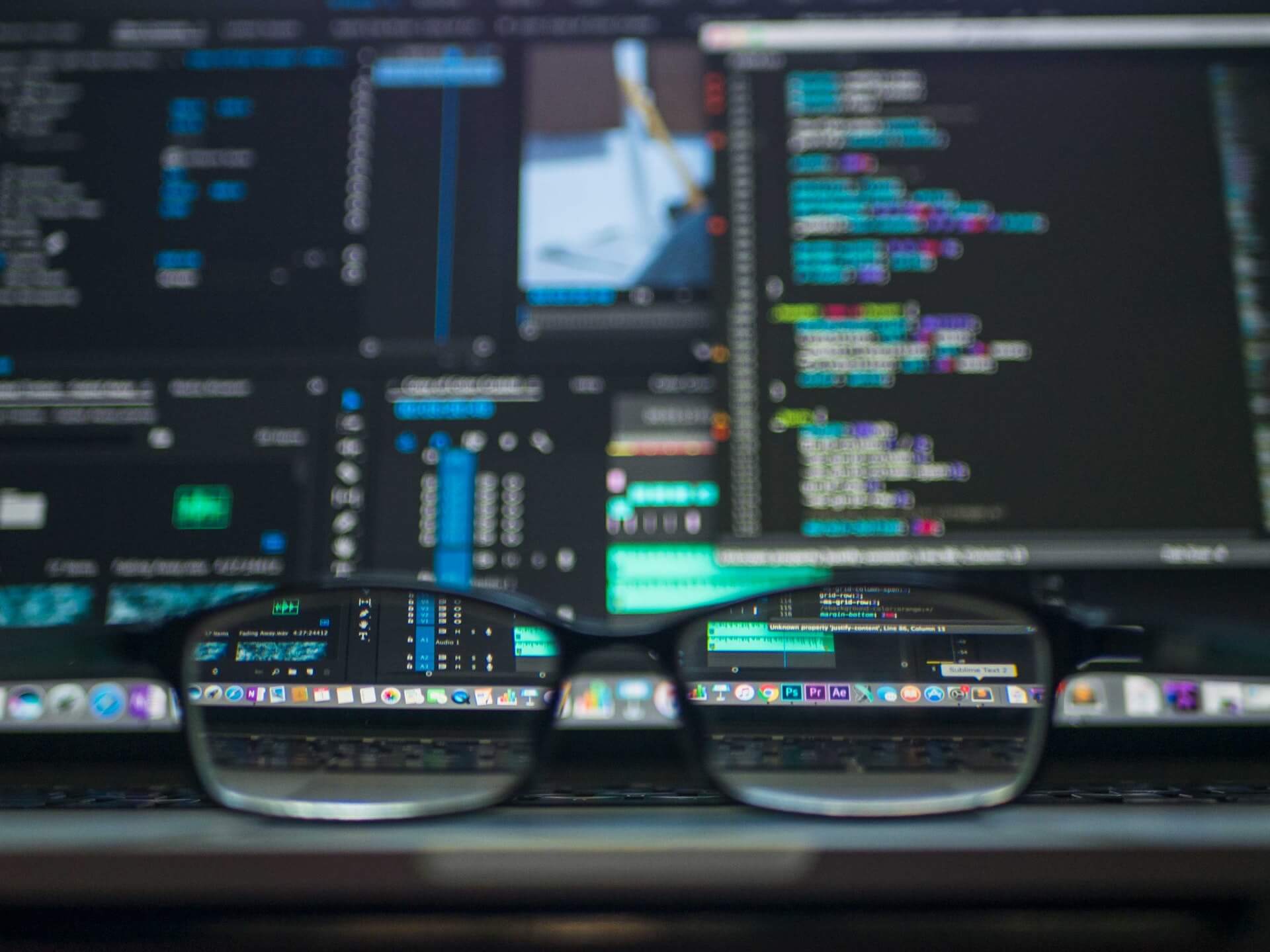 Why Are Software Programs Like Screen Magnifiers Essential?
Screen magnifiers are great because of their ability to enlarge text, icons, and graphics to up to 20 times their original size. The magnification technique can help you make the most of your built-in screen – especially if you have visual impairments and find it hard to read text or see images clearly.
For instance, if you are typing an email and can't see the words on your screen, you can use this software, which acts as a magnifying glass – to see everything on full screen and without any restraints.
Whether you are using it on a desktop or laptop, a screen magnifier can enlarge or enhance your cursor to see where you are on the page.
The Basic Features Of  Screen Magnifiers
As we said above, screen magnification is an excellent technology for enlarging areas of your display. Aside from that, it can also emphasize specific areas on your screen with color contrast and shading. This is especially useful if you have trouble reading some text or easily get lost around the screen.
Screen magnification software allows you to customize your mouse pointer (cursor) by circling it, for example. This helps you locate it easily on your screen. Similarly, it offers you the option of smoothing the edges of text that is hard to read or inverting your screen colors from black-on-white to white-on-black.
You can choose different screen magnification modes. For instance, you can use the software as a magnifying glass for the entire screen or a fixed position where you usually scroll. Also, you can use the standard magnifying lens that magnifies around your cursor and zooms in on different parts of the computer screen.
Most of the platforms come with a control panel and have options that can be fully customized.
Who Should Use A Screen Magnifier?
All of these features expand the use of screen magnifiers and make them great for the visually impaired, people with eye strain, or ones having problems viewing their computer screen.
The ideal target audience for a screen magnifier is people who have impaired vision but still have some sight. For them, screen magnifiers work well in the way they help them access and interact with digital or web page content.
Is There A Windows Magnifier/Mac Magnifier?
Yes, there are versions for both Windows and Mac operating systems. The Windows option promotes the 'Magnifier' app, which integrates with the mouse button to make it easy to enlarge it.
On the other hand, Mac's built-in screen magnifying system can be accessed by keyboard shortcuts or if you scroll your mouse or trackpad. The iOS devices also have screen magnification level features built-in.
Other Things To Consider With Magnification Software
Below, we are listing more details about computers, screen readers, and things that most computer users should know when choosing a screen magnifier or similar software.
Cursor or mouse pointer adjustments: If you are not sure that you need magnifying software for your computers, you can start with the option of having a circle around your cursor (mouse pointer). This is especially useful if you don't read a lot of text and mostly have problems with locating your cursor.
Braille displays: Braille displays communicate what is on a computer screen to users who put their hand on a strip and feel with their fingers as the mechanical pins go up and down. Today's Braille computer systems allow the visually impaired to do more, including word processing, surfing websites, or even sending an email from their email address. Most modern Braille displays support Bluetooth and can be connected to smartphones.
Type Of Computer Screen: The type of computer screen is another thing you should consider when considering this software. Having a good quality monitor or display makes a huge difference in how clear the screen is. It can also minimize the need for magnification. Also, size matters and is closely related to magnification, so if you have minimal problems, we recommend going for a larger monitor or touch screen.
Screen Magnifiers Vs. Screen Readers: Even though many people put these two under the same category, a screen reader is a form of assistive technology that renders text and image content and can produce them as speech or in braille output. So, a screen reader is not the same as a screen magnifier, even though some name screen readers as "screen readers magnifiers". In most cases, a screen reader is for people who find it extremely hard to read content, while magnifiers help those who need to see bigger elements of their screen image.
These are some of the most critical points to keep in mind when getting a screen reader or magnifier for your operating system.

Most Popular Screen Magnification Programs
Some of the most popular screen readers and magnifiers include the following:
The good thing about all of these is that they support keyboard shortcuts and can work on different computer setups. Vision-impaired users can also use some of these apps to configure their screen colors accordingly.
Final Thoughts
Not everyone can see and engage with information equally. The screen magnifier is a next-gen discovery and a great solution that can be customized to one's unique needs.
Many programs offer full-screen capabilities and use the original screen of the device to support the ones with a lack of vision. When installing a magnifier application on your computer, you should spend some time going through the settings and seeing where you can use the tool – for instance, whether it can read text from a website or does not support that part. Also, some have built-in Braille support, and others don't, which is another area you should focus on.
Contact ADA Site Compliance today for all your website accessibility needs!
Share via:
Have a question?
We're always here to help.
The ADA prohibits any private businesses that provide goods or services to the public, referred to as "public accommodations," from discriminating against those with disabilities. Federal courts have ruled that the ADA includes websites in the definition of public accommodation. As such, websites must offer auxiliary aids and services to low-vision, hearing-impaired, and physically disabled persons, in the same way a business facility must offer wheelchair ramps, braille signage, and sign language interpreters, among other forms of assistance.
All websites must be properly coded for use by electronic screen readers that read aloud to sight-impaired users the visual elements of a webpage. Additionally, all live and pre-recorded audio content must have synchronous captioning for hearing-impaired users.
Websites must accommodate hundreds of keyboard combinations, such as Ctrl + P to print, that people with disabilities depend on to navigate the Internet.
Litigation continues to increase substantially. All business and governmental entities are potential targets for lawsuits and demand letters. Recent actions by the Department of Justice targeting businesses with inaccessible websites will likely create a dramatic increase of litigation risk.
Big box retailer Target Corp. was ordered to pay $6 million – plus $3.7 million more in legal costs – to settle a landmark class action suit brought by the National Federation of the Blind. Other recent defendants in these cases have included McDonald's, Carnival Cruise Lines, Netflix, Harvard University, Foot Locker, and the National Basketball Association (NBA). Along with these large companies, thousands of small businesses have been subject to ADA website litigation.
Defendants in ADA lawsuits typically pay plaintiff's legal fees, their own legal fees for defending the litigation, and potential additional costs. In all, the average cost can range from tens of thousands of dollars, to above six figures. There are also high intangible costs, such as added stress, time and human capital, as well as reputational damage. Furthermore, if the remediation is incomplete, copycat suits and serial filers can follow, meaning double or triple the outlay. It's vital to implement a long-term strategy for ensuring your website is accessible and legally compliant.