Healthcare trends act as a compass that indicates the healthcare industry's direction and highlights digital/disruptive technology bound to reshape it. The trends help leaders in the healthcare industry grasp a sense of the needs of patients and how their business models can be modernized to meet those needs.
Almost everyone in the healthcare industry suffers some degree of frustration. Executives are skittish about embracing new healthcare trends. Most established healthcare organizations do not want to abandon existing antiquated business processes, even if they cost more than the next-generation methods.
Despite the resistance, the healthcare industry is navigating toward an innovative new future. For an industry based on discovery, it is taking longer than anticipated. The healthcare industry needs to innovate more rapidly and comprehensively.
An estimated $300 billion can be saved by digital transformation in the healthcare sector. A recent study indicates that the healthcare industry could save more than $60 billion over time with appropriate technological investments.
With or without the support of healthcare organization executives, the industry will transform healthcare internally and externally. The trend will continue. The collaboration of many forces creates a transformation that will grow exponentially yearly.
Healthcare Industry Trends Executives Should Know
Seven current healthcare trends will redefine the industry as it gathers momentum. There is evidence to support the investment in at least some of them. It is relevant to the healthcare organization. The seven trends are:
IoT and Wearable Devices
Blockchain technology
Telemedicine
Big Data
Medical Mobile Devices
Artificial Intelligence
Cloud Technology
IoT and Wearable Devices

IoT stands for Internet of Things. The networking capability permits information sent and received from devices and objects. Wearable devices impact user health profoundly.
Through mobile apps, predictive analytics, and hardware, wearable technology devices refine preemptive care techniques, disease management, and patient diagnostics. Since 2016, when Apple announced the launch of ResearchKit and CareKit to complement the Apple Watch Series 3, it has been clear that wearable devices will play a significant role in how we think about health and respond.
By 2018, there were interconnected wearable apps for almost everything. Physical wearable products send data to mobile apps or websites for recommendations and analysis that help manage life-threatening conditions better.
Wearable devices permit users to share health records in real-time and get faster, more accurate diagnoses. Some users can manage conditions on the go. There is a constant flow of data to healthcare professionals with these devices.
The data is used for blood pressure metrics, breathing patterns, and sleep data for diagnosing and treating patients. Wearable technology empowers patients to take charge of their health. The unobtrusive, minimalistic, and user-friendly features cause patients to become aware of daily habits.
Wearables have disrupted the individual fitness and wellness market. Companies like Beddr and Fitbit achieved record user adoption numbers and funding rounds. There are tremendous marketing opportunities.
It is projected that medical wearable devices will reach $12.1 billion globally this year. That is a significant avenue for growth. Sleek wearable and intelligent sensors will likely disrupt hospital preventative care procedures.
Blockchain
Blockchain is more than a cryptocurrency buzzword. It revolutionizes healthcare by permitting critical patient data to be shared and analyzed in real-time to improve transparency and quality of care.
The technology is widely known as a cryptocurrency exchange mechanism, but it can potentially drive digital healthcare transformation. Blockchain is a permanent digital record in an open immutable ledger.
There has been some digital ledger since the 1950s. They were called databases, reference ledgers that people and companies kept for themselves to track transactions. There are two innate differences between blockchain technology and traditional digital ledgers.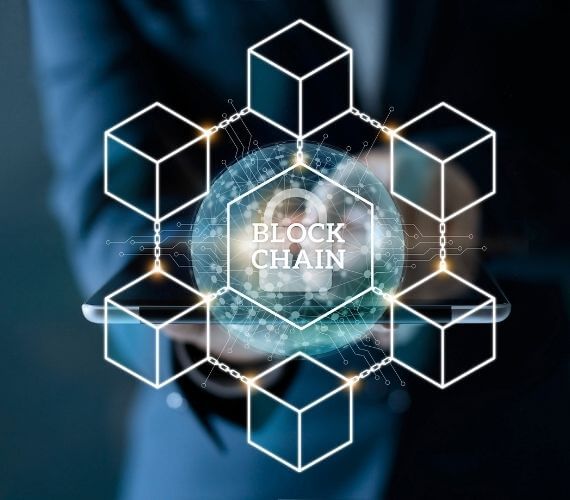 The blockchain ledger cannot be randomly changed and is not stored in a central location. It is distributed globally through a network of computers. When a transaction between two entities occurs on the blockchain, the parties solve a sequence of letters and numbers called a hash to add a block to the ledger.
The sequence is partially based on a previous block. The validity and accuracy are confirmed based on the last entry. All agents are notified if someone tries to falsify the block. Technical details are essential to the Chief Technical Officer but not to the stakeholders. All healthcare executives need to know is that blockchain transactions are secure and safe.
Why does blockchain matter for healthcare organizations?
There are many types of healthcare transactions. Some are money transactions, such as money exchanges between payers and providers. Others are immaterial, such as selling patient data on the open market, sharing electronic medical records, or executing contracts.
Secure communication over the phone, mobile apps, texts, or other channels, and live consultations and patient referrals are still other transactions. All interactions between end consumers and healthcare providers can be built on a blockchain.
It makes sharing information between healthcare providers and patients more manageable. Intra-company data security is far better, and blockchain provides an efficient means of monitoring supply chain workflows.
Up-and-coming healthcare industry startups are leveraging technology to accelerate healthcare progress. Some companies include:
Teledactyl
Embleema
Omny
Blockchain Health Co
A few examples of innovative use of blockchain are:
Eliminates third-party payments through cryptocurrency
Allows patients to access and share medical records
Provides data about on-hand inventory and product availability
Finds patients that fit specific healthcare study criteria
These examples are the tip of the iceberg regarding what can be done for healthcare organizations with blockchain. Blockchain is among the most exciting trends in healthcare organizations.
Telemedicine
Telemedicine is becoming a popular alternative to doctor office visits for underinsured patients. Telemedicine will not reach its full potential until laws allow doctors to receive equal pay for virtual consultations.
Telemedicine uses digital technologies to diagnose and treat patients remotely. There are indications it will live up to its potential and be a driving force in the digital transformation of healthcare.
There has been an increase in doctors communicating with patients via webcam, phone, or email. Physicians also communicate with each other through these channels, which makes collaboration more accessible and more informed decisions.

A decade ago, this type of interaction would have been considered repulsive. The number of telehealth visits jumped from 22 million in 2016 to 30 million in 2017. That number is expected to increase. A Harvard Business Review survey showed that 97 percent of patients were satisfied with the telehealth experience, and 74 percent felt the tool improved their relationship with a healthcare provider.
It indicates the technology is moving in the right direction. The typical telemedicine visit fee is between $49 to $99 for each consult. It is a popular alternative for those who are uninsured and underinsured. A telehealth visit costs substantially less than a traditional doctor visit, excluding emergency visits.
With nearly 240 million Americans as customers, the smartphone has made telemedicine a promising healthcare trend. Doctors and patients use smartphones to connect through telecare apps for a quick virtual consultation. It replaces an office visit through telemedicine platforms.
The biggest obstacle is the laws in the U.S. have not caught up with technology. Physicians use a specific billing code when visiting an office to generate an insurance provider invoice.
They do the same for a phone consultation. Some states enacted laws that require equal reimbursement for telemedicine consultations and in-person visits, but there is no telemedicine-associated billing code at the federal level.
Another impediment to adopting telemedicine is that many doctors are licensed only in the state where they reside. Telemedicine solutions struggle with supply and demand confined by state borders. Only eight states in the U.S. have agreements allowing doctors to practice across state limits.
That lack of freedom to practice places severe restrictions on telemedicine. Physicians are also concerned about the liability of misdiagnosing patients over the phone and making less money when patients use digital tools.
Congress must pass a federal law, or every state pass legislation that somewhat regulates telehealth visits for technology to reach its full potential. Telehealth can potentially improve healthcare services in areas that do not have top-quality facilities.
The benefits have been demonstrated in African disaster zones. 3.2 people in the world use the internet. Two million of them live in developing countries. Telemedicine can help provide improved patient outcomes.
There is no doubt telemedicine will grow in popularity. Congress has passed a Veterans E-Health and Telemedicine Support law that permits the Department of Veteran Affairs providers to practice telemedicine by crossing state lines. When the legislation catches up, telemedicine will be among the most talked-about digital trends in healthcare organizations.
Big Data
Big data changes how large amounts of information are analyzed in any industry. It is particularly relevant to health and medical data. Healthcare analytics will potentially reduce the cost of treatment significantly, avoid preventable diseases, and improve quality of life.
The analysis techniques and advanced data mining changed some industries. They could enable better analysis of a patient's condition and self-care by healthcare professionals, which leads to better patient outcomes.
One of the many ways this can be done is by creating a personalized 'medical map' of a patient that uses simple information, such as physiology and anatomy, and complex identifiers like chemical composition, RNA, and DNA.
Analysis of information like that was not possible at one time. It may prove vital in diagnosing and treating patients in the future. HealthX is a British startup that focuses on curing rare diseases.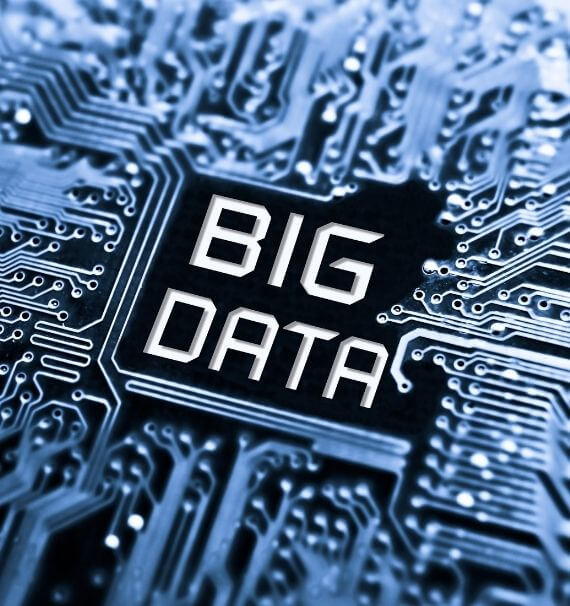 It operates in an under-represented market, with 7000 rare diseases that impact more than 350 million people worldwide that big pharma does not want to tackle. The company uses Artificial Intelligence and technology to examine existing drugs to repurpose them for rare disease cures.
They run complex computations against multi-billion data points tied to other drugs that will hopefully identify new treatments from drugs already on the market to cure existing ailments. FuzzyLogix is another healthcare big data company.
Its focus is on the opioid crisis. Looking at the last 20 years of data on drug prescriptions, they identified 242 risk factors that predict patient opioid abuse or the risk of abuse. Trillions of data points can be used to derive meaningful, process-changing, policy-changing, and life-changing insights.
They should be analyzed and interpreted to benefit society. Big data is a trend with the potential to reduce costs and increase efficiency within healthcare organizations and the healthcare sector.
It is estimated the U.S. overspends $600 billion in the healthcare industry. Big data can make an improvement where it is needed desperately. For that reason, big data is among the most exciting healthcare trends that should be looked at over the next ten years.
Medical Mobile Healthcare
Mobile healthcare apps completely redefine how doctors and patients deliver and receive medical care. The medical applications are excellent examples of the ease-of-use dovetailing healthcare and technology can provide.
Patients can search for services at the tap of a finger. ZocDoc helps find a doctor. Diabetes in Check is an app for monitoring diabetes conditions. WebMD and MDLive provide instant medical information.
Applications make life significantly easier for doctors. Mobile apps are used by 80 percent of physicians. Applications like UpToDate help doctors access the most current information on many conditions.

Some apps can provide personalized care plans based on patient information and help make better decisions. More than a million doctors in America use Epocrates to improve patient care by prescribing the proper drugs in the correct quantity. Whether healthcare providers target the average patient or physicians, building an app means greater convenience and increased exposure to the target audience.
Artificial Intelligence
Artificial Intelligence redefines the healthcare industry by reducing costs for payers, insurance companies, and hospitals, improving healthcare quality, and improving patient outcomes. AI is expanding across multiple industries, especially healthcare.
The technology will likely reduce costs and accelerate multiple processes. It is used to analyze a large quantity of patient data and increase disease detection accuracy. Using Artificial Intelligence will enable healthcare professionals to review and translate the results of mammograms 30 times faster and 99 percent more accurately.
It reduces the number of biopsies required and equips healthcare professionals to provide better treatment plans. Microsoft is reportedly trying to develop a machine, referred to as 'Hanover,' that is aimed at memorizing relevant medical records to predict optimal drug combinations for patients with cancer.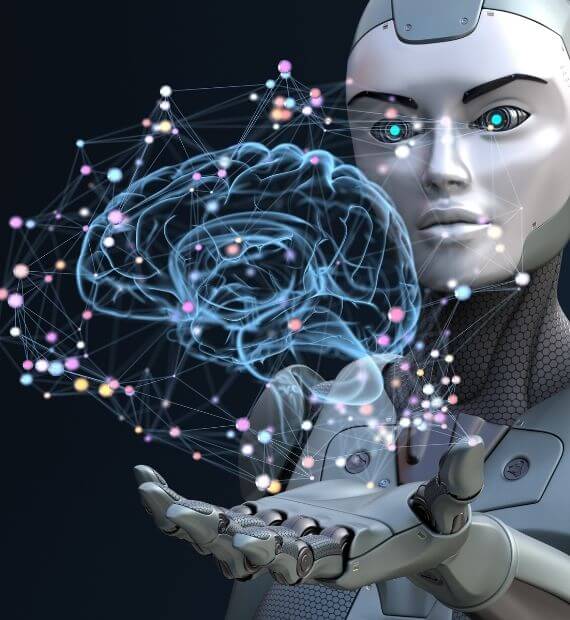 Verge Genomics is a promising startup company that uses Artificial Intelligence to monitor the impact specific drug treatment plans have on the brain of humans, beginning with the preclinical phase.
AI will potentially play a prominent role in accelerating drug discovery and research processes. The time required for a drug to go from laboratory development to patient use should decrease. The current average is 12 years.
Cloud Technology
Cloud solutions allow healthcare companies to become more integrated and interconnected. They can store digital information safely and securely. The healthcare industry must manage a large amount of data in various formats, from multiple sources that range from partner organizations to medical and social information and patient records.
Healthcare organizations have paid for and maintained expensive systems to keep information centralized. The capacity is often not reached. Organizations do not have to worry about maintenance with cloud services that cost significantly less.
Storing information in the cloud increases data security because the information stored is in more than one place and is scalable up or down with little lag time. Healthcare professionals may spend too much on maintaining local information. The problem is easily solved by transferring the data to a cloud platform. Cloud technology is an underrated healthcare trend.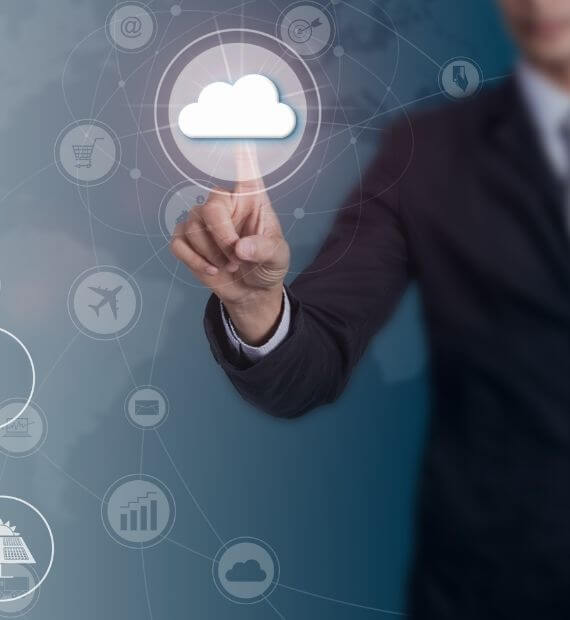 The Focus of Healthcare Companies
Customer experience is paramount to business success, especially when dealing with modern patients in the healthcare sector. In the past, healthcare services had a less-than-positive reputation for service.
Customer experience has become a focus of many clinics and healthcare companies. Traditionally, healthcare services paid little attention to patient experience trends. The focus was less on the individual and more on patient treatment from a clinical perspective or treatment of the illness.
Healthcare plans made switching providers difficult. Today switching plans is much easier. Tasks, such as insurance claims, were heavy in approval processes and paper, often delaying coverage and resulting in higher expenses for the provider and the patient.
Patient experience trends are becoming more self-reliant and digital-centric. They now have a sense of empowerment regarding their healthcare experience. The industry is changing. Non-traditional and recently joined healthcare professionals provide an alternative to appointment-only doctor office visits.
CVS Health recently acquired the Aetna insurance company. The combined entity offers patients treatment and OTC medications and helps customers manage chronic conditions. There are plans to open expanded healthcare facilities within stores and provide more primary health services through CVS MinuteClinics.
Developing urgent care centers pull patients from doctor's offices. They are fascinated with faster and cheaper service. The no-appointment model offers more immediate relief for minor ailments when patients cannot immediately see a primary care physician.
Urgent care centers are not as costly as emergency room visits when patients need immediate treatment for chronic conditions like a diabetes attack. Patient experience trends have them using technology to take control of their health outcomes.
Many wear devices that track user health data for blood pressure and heart rate. The devices offer patients data that helps them understand their health better and know when visiting the doctor for treatment is necessary.
More patients are looking for apps connecting them with their healthcare data and healthcare providers for online viewing lab results or making appointments. Health-related apps empower patients so they do not visit a doctor's office, if possible.
A doctor-on-demand app offers advice from medical practitioners to discuss symptoms and determine whether they should seek care at an urgent care center or hospital. They also can communicate with doctors or other healthcare providers.
Patient Experience Trends Seen by Healthcare Providers

The top patient experience trends are:
Continuous consumer growth in healthcare
The hiring of Chief Experience Officers
Real-time feedback requests
Using X and O-data
Importance of Medicaid patient experience
Technology transformation of healthcare experience
Health systems transition from reactive to proactive
The rise in healthcare costs and deductible health plans push consumers to become more involved in managing their health and related costs. They now ask questions rather than passively follow recommendations.
Health-related technology is also increasing consumer knowledge about health and wellness. Healthcare providers are compared to other consumer-focused companies such as BMW, Apple, Four Seasons, and Amazon.
Providers are learning better ways to compete for a more significant market share. Improvement in patient experience is critical. The overall patient service needs to be improved. The Affordable Care Act moved the goalpost by linking patient experience to Medicare reimbursements.
Chief Experience Officers are being hired for a relatively new role in the health systems. The position is recognized as crucial to long-term success. Incentives have been linked to an improved inpatient experience. Often the CXO oversees patient experience, performance improvement, quality, and safety.
Recap
Those involved in healthcare services who fail to incorporate current technology will fall behind. Healthcare is a high-cost industry that can increase efficiency. It is vitally important to be aware, plan, and effectively implement some current technologies that transform healthcare services.
Implementing all seven may not be realistic, but ADA Site Compliance has seen the significant impact one element can have in freeing up resources that can be used for other operations and increasing revenue.
If you need guidance in driving your organization toward digital transformation, contact ADA Site Compliance at 561-258-9300.
Share via:
Have a question?
We're always here to help.
The ADA prohibits any private businesses that provide goods or services to the public, referred to as "public accommodations," from discriminating against those with disabilities. Federal courts have ruled that the ADA includes websites in the definition of public accommodation. As such, websites must offer auxiliary aids and services to low-vision, hearing-impaired, and physically disabled persons, in the same way a business facility must offer wheelchair ramps, braille signage, and sign language interpreters, among other forms of assistance.
All websites must be properly coded for use by electronic screen readers that read aloud to sight-impaired users the visual elements of a webpage. Additionally, all live and pre-recorded audio content must have synchronous captioning for hearing-impaired users.
Websites must accommodate hundreds of keyboard combinations, such as Ctrl + P to print, that people with disabilities depend on to navigate the Internet.
Litigation continues to increase substantially. All business and governmental entities are potential targets for lawsuits and demand letters. Recent actions by the Department of Justice targeting businesses with inaccessible websites will likely create a dramatic increase of litigation risk.
Big box retailer Target Corp. was ordered to pay $6 million – plus $3.7 million more in legal costs – to settle a landmark class action suit brought by the National Federation of the Blind. Other recent defendants in these cases have included McDonald's, Carnival Cruise Lines, Netflix, Harvard University, Foot Locker, and the National Basketball Association (NBA). Along with these large companies, thousands of small businesses have been subject to ADA website litigation.
Defendants in ADA lawsuits typically pay plaintiff's legal fees, their own legal fees for defending the litigation, and potential additional costs. In all, the average cost can range from tens of thousands of dollars, to above six figures. There are also high intangible costs, such as added stress, time and human capital, as well as reputational damage. Furthermore, if the remediation is incomplete, copycat suits and serial filers can follow, meaning double or triple the outlay. It's vital to implement a long-term strategy for ensuring your website is accessible and legally compliant.