Web accessibility is not a privilege, but a common need. In times when everyone is shopping online, the e-commerce experience should be provided equally for all. This includes people with disabilities, visually impaired users, and other vulnerable categories.
Nowadays, two of the biggest web standards organizations are supporters of e-commerce website accessibility. The World Wide Web Consortium (W3C) is the major standards organization, and its WCAG guidelines offer designers and developers many tips and advice on making sites accessible.
Below, we are showing you the ways you can make your website and online store accessible for people who use screen readers and other forms of assisted technologies.

What Is Web Accessibility For E-Commerce Websites?
First of all, you should know that web accessibility is an initiative that demands that all web content on your online store is coded and designed so that individuals with disabilities can interact with it. The range of disabilities is wide, including users with sight, movement, and cognitive impairments.
The website accessibility standards are mandatory according to the Web Content Accessibility Guidelines (WCAG) which are currently at version 2.1 and focus on certain principles to address all accessibility issues people have.
The guidelines are divided into four main categories, where content must be:
Perceivable: To make the content perceivable, it is recommended to follow principles such as adding alt text to non-text content, using low contrast between text and graphics, providing transcripts for audio and videos, and more.
Operable: In web accessibility, operable websites are ones that have a user interface that is very clear and straightforward to the user, so that they can freely and easily navigate throughout the e-commerce website. To meet these accessibility standards, your site needs to be operable using just a keyboard (without a mouse).
Understandable: Whenever a user interacts with the online store, they should be able to understand the content and operate the user interface. Accessibility is all about making it clear and easy to use.
Robust: Last is robustness – to meet the accessibility guidelines, you should also make your e-commerce store robust. This is purely technical and requires using valid code markup when implementing the website. As a result, your online store will be more effectively interpreted by assistive systems and technologies.
Essentially, web accessibility demands that content should be presented in a manner that makes the most sense to tackle common accessibility issues. Website owners also need to consider writing alt text for images, providing transcripts for both audio and video content, low-contrast text and graphics, and more.
Why Is Web Accessibility Important In Online Stores?
Statistics show that more than 1 billion people all over the world and almost 57 million Americans have certain forms of disabilities, and over half of them are experiencing severe disabilities. While they are not the same, all disabilities demand certain modifications so that everyone can use the Internet freely and shop from e-commerce stores.
Aside from meeting the regulations and addressing e-commerce website accessibility for people with disabilities, an optimized e-commerce website will prevent driving away visitors and is likely to improve (otherwise lost) revenue. The user experience on accessible websites is cleaner and much better for everyone, addressing all challenges and meeting all accessibility standards.
All of these people use assistive technologies like screen readers, screen magnifiers, text-to-speech systems, special browsers, and more. In the next part, we will break down all of these categories and their limitations, as well as the actions needed to address them.
Common Shopper Limitations And The Best Solutions For Ecommerce Website Accessibility
We all know that web accessibility is a form of optimizing your website to comply with regulations and also address user challenges. The best way to do it is by understanding the various shopper limitations and modifying your e-commerce website according to them.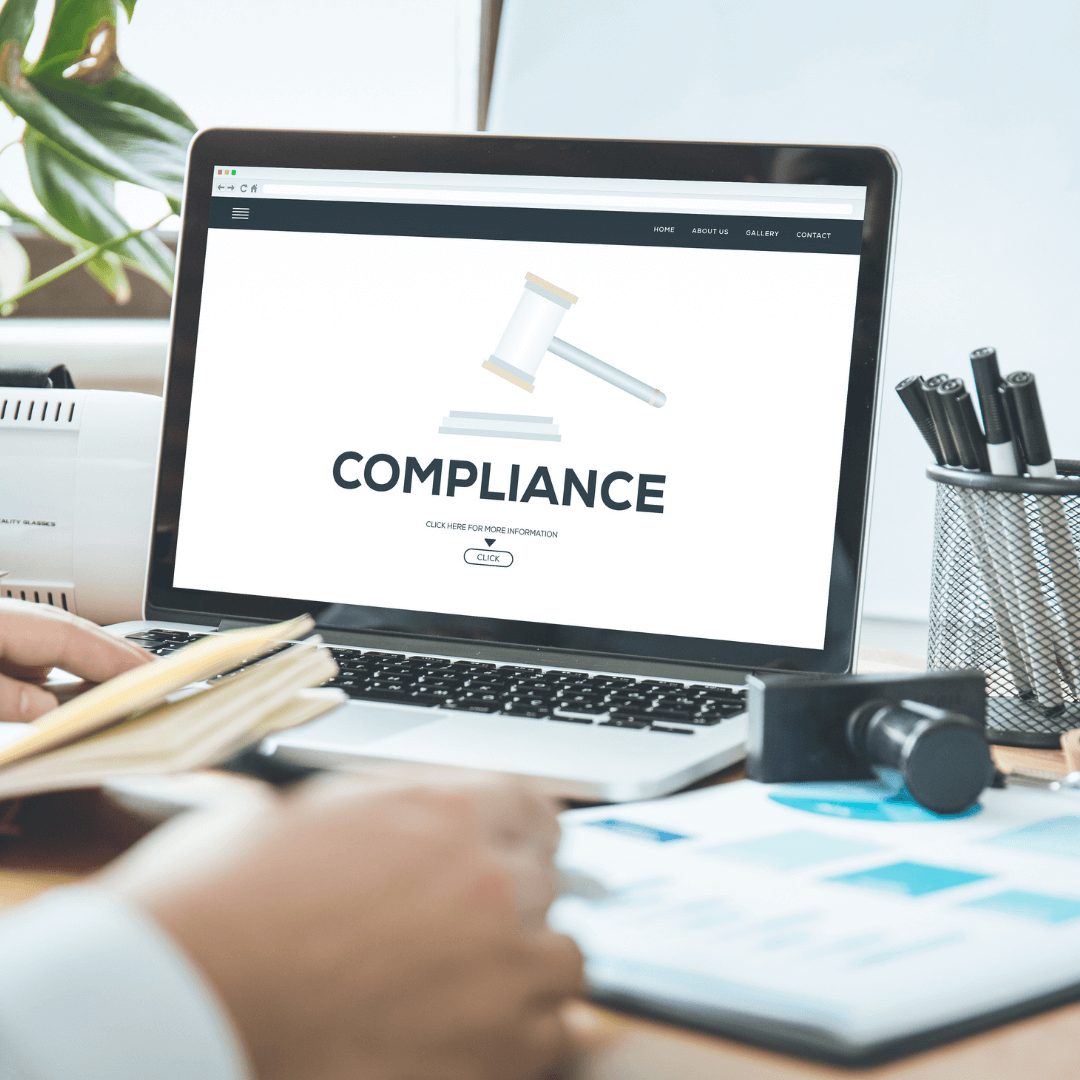 What Are The Simplest Steps To Making Your Ecommerce Website Accessible?
Addressing accessibility has never been so important. If you want to make your store accessible and address WCAG compliance, here are some of the best manual checks that you need to consider:
Start using your store but keep the shoppers with limitations in mind
Look for any images, buttons, videos, and other elements that might appear weird if you take colors out of perception
Investigate potential processes that might affect accessibility and are tedious to perform
If you are using media files, check if all of them can be accessed by the blind, color blind, or people with other disabilities
Check if you have alternate texts that describe each media to an impaired customer
If you are using video, check if the subtitles are aligned and clear enough for people with hearing impairments
Keep the wording to each text link simple, and avoid using links on words like "here"
Build a visual approach that goes beyond pages on your store. For example, you can make your emails and customer support more accessible
Position your navigation bar so that it always appears in the same location relative to other elements
Use a search bar that is visible and sizeable enough so all customers can use it
There is also another approach to addressing accessibility for each customer with disabilities. You can use tools like the following:
ACTF aDesigner, which is a digital disability simulator that lets you ensure that your website's elements are accessed by visually impaired customers
Pingdom, which is one of the digital tools that address all the slow internet connection issues and does speed tests of your online store
All of these tools are essential and can help you see who can access your sites. They are a great way to ensure that you are meeting all of the compliance requirements.
Final Words
In the end, accessibility is of big importance nowadays. Making your site accessible for all of the vulnerable categories of customers is important, and following the WCAG guidelines can help you set an example in your industry and attract more users. Now is a great time to start doing this and directly attract people who search for accessible online stores.
For more information on accessibility for e-commerce websites, get in touch with us today!
Share via:
Have a question?
We're always here to help.
The ADA prohibits any private businesses that provide goods or services to the public, referred to as "public accommodations," from discriminating against those with disabilities. Federal courts have ruled that the ADA includes websites in the definition of public accommodation. As such, websites must offer auxiliary aids and services to low-vision, hearing-impaired, and physically disabled persons, in the same way a business facility must offer wheelchair ramps, braille signage, and sign language interpreters, among other forms of assistance.
All websites must be properly coded for use by electronic screen readers that read aloud to sight-impaired users the visual elements of a webpage. Additionally, all live and pre-recorded audio content must have synchronous captioning for hearing-impaired users.
Websites must accommodate hundreds of keyboard combinations, such as Ctrl + P to print, that people with disabilities depend on to navigate the Internet.
Litigation continues to increase substantially. All business and governmental entities are potential targets for lawsuits and demand letters. Recent actions by the Department of Justice targeting businesses with inaccessible websites will likely create a dramatic increase of litigation risk.
Big box retailer Target Corp. was ordered to pay $6 million – plus $3.7 million more in legal costs – to settle a landmark class action suit brought by the National Federation of the Blind. Other recent defendants in these cases have included McDonald's, Carnival Cruise Lines, Netflix, Harvard University, Foot Locker, and the National Basketball Association (NBA). Along with these large companies, thousands of small businesses have been subject to ADA website litigation.
Defendants in ADA lawsuits typically pay plaintiff's legal fees, their own legal fees for defending the litigation, and potential additional costs. In all, the average cost can range from tens of thousands of dollars, to above six figures. There are also high intangible costs, such as added stress, time and human capital, as well as reputational damage. Furthermore, if the remediation is incomplete, copycat suits and serial filers can follow, meaning double or triple the outlay. It's vital to implement a long-term strategy for ensuring your website is accessible and legally compliant.