Every day, thousands of people are unable to use and interact with websites because of web accessibility issues. This can lead to a website accessibility lawsuit for you or your company. Over the past few years, certain regulations and guidelines to prevent this have emerged – more specifically, the Americans With Disabilities Act (ADA).
The Act was carried as a civil rights legislation, which passed in the US to protect the rights of people with disabilities, as well as prohibit any discrimination against them. As per the ADA website rules, all people with disabilities have to have equal opportunities to participate in programs, receive services, seek knowledge, and express themselves freely.
Why Is Web Accessibility Important?
Website accessibility refers to the ability of people with a wide range of physical and mental disabilities to access websites, products, systems, services, and facilities featured on a website. For instance, web accessibility means that visually impaired or blind people can purchase tickets, use apps, recharge transportation cards, and use other services offered online.
Web content should be accessible to people, even ones using screen readers and other assistive technologies and automated tools. In times when around 1 in 5 people in the U.S. lives with one or more disabling conditions, statistics show that there are more than 50 million people in the United States and around 1.3 billion around the world who have a certain form of disability.
At the same time, improved digital accessibility benefits everyone. The features that would be designed for 20% of the population can also be used by the other 80% – we all know that anyone can be affected by a disability, which is why equal access matters. Adhere to these new standards for the disabled or you are likely to face a website accessibility lawsuit soon.
Digital Accessibility Features That Can Benefit Everyone
Some of the most important digital accessibility features that can benefit everyone include the following:
Text-to-Speech and Voice Recognition features, help people access online services on a mobile device when driving, or when their hands are full.
Features that enable captions on media content, can help when you are in a noisy environment or in situations when you don't want to distract others.
An option to easily magnify text by screen magnifiers, which can help disabled and people with vision impairments and difficulties, but also people who suffer from temporary eye injuries.
Besides regular business compliance, an ADA site can improve the overall marketing of the company, especially when using the right tools that are known as popular in this manner. These can assist you in avoiding a website accessibility lawsuit.
About ADA & The Web Accessibility Guidelines
Web accessibility guidelines have existed for two decades. They aim to bring usability and user experience design together, removing barriers for people with disabilities and enabling more users to complete tasks online.
Generally speaking, these guidelines are designed to provide a sufficient level of detail for any person interacting on the web. Some guidelines involve discrete and identifiable criteria (for example, embedding images and link areas with appropriate text) while others require greater amounts of professional discretion (the use of code to improve navigability, predictability, compatibility with certain software, etc.).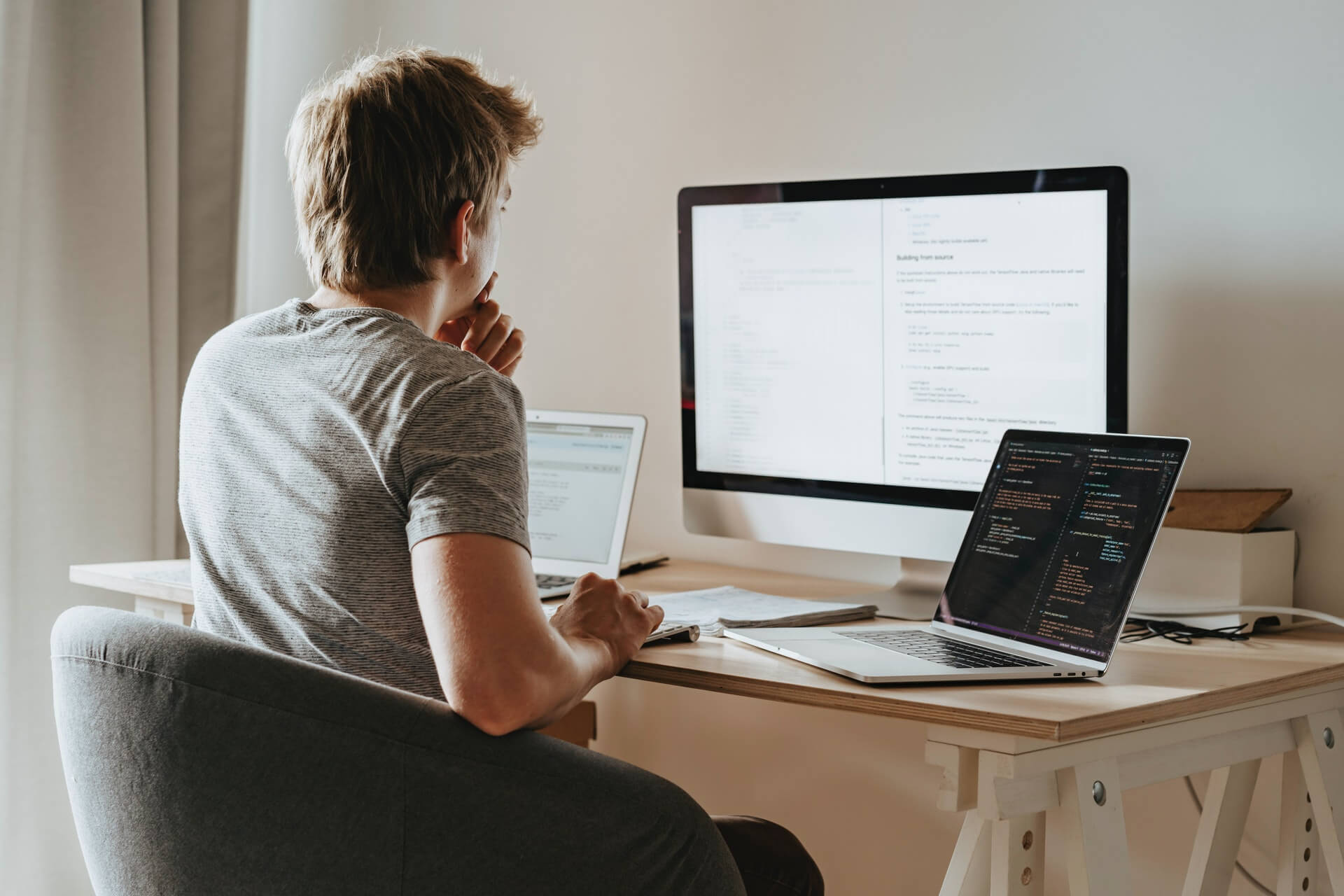 Americans With Disabilities Act (ADA)
Establishing a legal framework around digital accessibility ensures that companies give equal access to content to disabled users, and make their services accessible to a large audience. Over the past decade, companies have been rushing to embrace accessibility in order to strengthen their financial and ethical benefits. The legal requirement came into effect in 2010, known as the Americans with Disabilities Act (ADA).
This legal framework outlines all the digital accessibility requirements for every company profile in the United States. Basically, ADA compliance ensures that a set of laws is put in place to prevent any discrimination against people with disabilities. It is applicable in all areas of public life including work, school, education, and transportation services. Established by the Department of Justice, ADA compliance requires websites to enable people to use the Internet as well as online services.
Who Needs To Follow The ADA Requirements?
There are three main titles within ADA, where Title I applies to all businesses with at least 15 full-time employees. Title II of the ADA applies to state and local government compliance. Lastly, ADA Title III refers to most businesses as well as non-profit business entities in the "accommodation" and "public spaces" categories.
Online services and digital information are also considered public accommodations and require ADA compliance. Below is a summarized list of companies, businesses, and organizations that are required to comply and are at risk of ADA lawsuits in case of violations:
State and local government offices
Private business entities employing 15 or more people
Corporations that operate for the benefit of the public
Banking Institutions
Hotels and travel/tour agencies or businesses
Hospitals and healthcare institutes
Schools, universities, and educational institutions.
WCAG
A document known as the Web Content Accessibility Guidelines (WCAG) is what has been the globally accepted standard defined by the World Wide Web Consortium (W3C). The regulations spread through three levels of accessibility for both online and digital services, including:
Level A is the minimum level of accessibility that is required for individuals to make digital content accessible to people with disabilities.
Level AA is the medium level of accessibility that is required for individuals to access and interact with digital content, navigating it without any barriers.
Level AAA is the maximum level of accessibility that is required for individuals, where digital content needs to be accessed but also has an additional interface layer, providing the most convenient experience.
Many types of web content are unable to reach Level AAA. On the other hand, Level AA compliance is the minimum required level in order to make a website accessible.
Why Are WCAG 2.0 And 2.1 Created?
The WCAG 2.0 and WCAG 2.1 guidelines have been created to provide a clear methodology and a unique standard for digital accessibility that meets the needs of all individuals, companies, and governments. The standard applies to a broad range of web technologies, implemented by a set of web development and web design techniques, as well as tested by a range of automated tools.
In times when many businesses or website owners don't understand how people interact with their websites or mobile apps, having an ADA website that conforms to the regulations can help you prevent accessibility lawsuits.
Moreover, a website designed as per the latest website usability and accessibility reviews is a good way to expand your reach to a broader target audience, improve your marketing efforts, and ensure that every user has equal access to your information, products, or services.
Here, it is important to prepare the digital content including text, audio, video, graphics, and illustrations with alternatives, as well as use formats that are supported by the users' assistive technologies.
Still, the remaining challenges include the lack of skilled developers that are trained in accessibility, as well as the lack of awareness about ADA compliance and how to build an ADA-compliant website or mobile app and avoid a website accessibility lawsuit.
U.S. Rehabilitation Act
The U.S. Rehabilitation Act is a federal law that prohibits any discrimination on the basis of disability in programs conducted by federal agencies. The rule applies to programs receiving federal financial support and includes the following two sections designed for website accessibility compliance:
Section 504 of the U.S. Rehabilitation Act, protects children and adults with disabilities from discrimination in schools and workplaces. There are specific accessibility criteria for online educational resources.
Section 508 of the U.S. Rehabilitation Act, where government bodies and federal services are required to make electronic and information technology (EIT) accessible to all people, including disabled people.
ADA Lawsuits Are On The Rise: Is Your Website At Risk?
While many still don't understand what accessibility is and why it is important, advocates are everywhere writing guides and helping website owners understand and implement these digital accessibility rules. However, website accessibility lawsuits are on the rise and make the news nearly every day in the United States. This happens mostly because there are still no enforceable regulations for website accessibility.
The set of regulations is under Section 508 by law, where federal websites in the U.S. are required to check and meet these standards. In order to prevent ADA lawsuits, most simply follow Section 508 or the WCAG 2.0 and 2.1 AAA guidelines.
Accessibility laws are changing and are different in many countries. Besides the U.S., the UK and Canada are also starting to enforce accessibility. However, we will stick to the site accessibility lawsuits and how to prevent them by complying with the law while making your website accessible.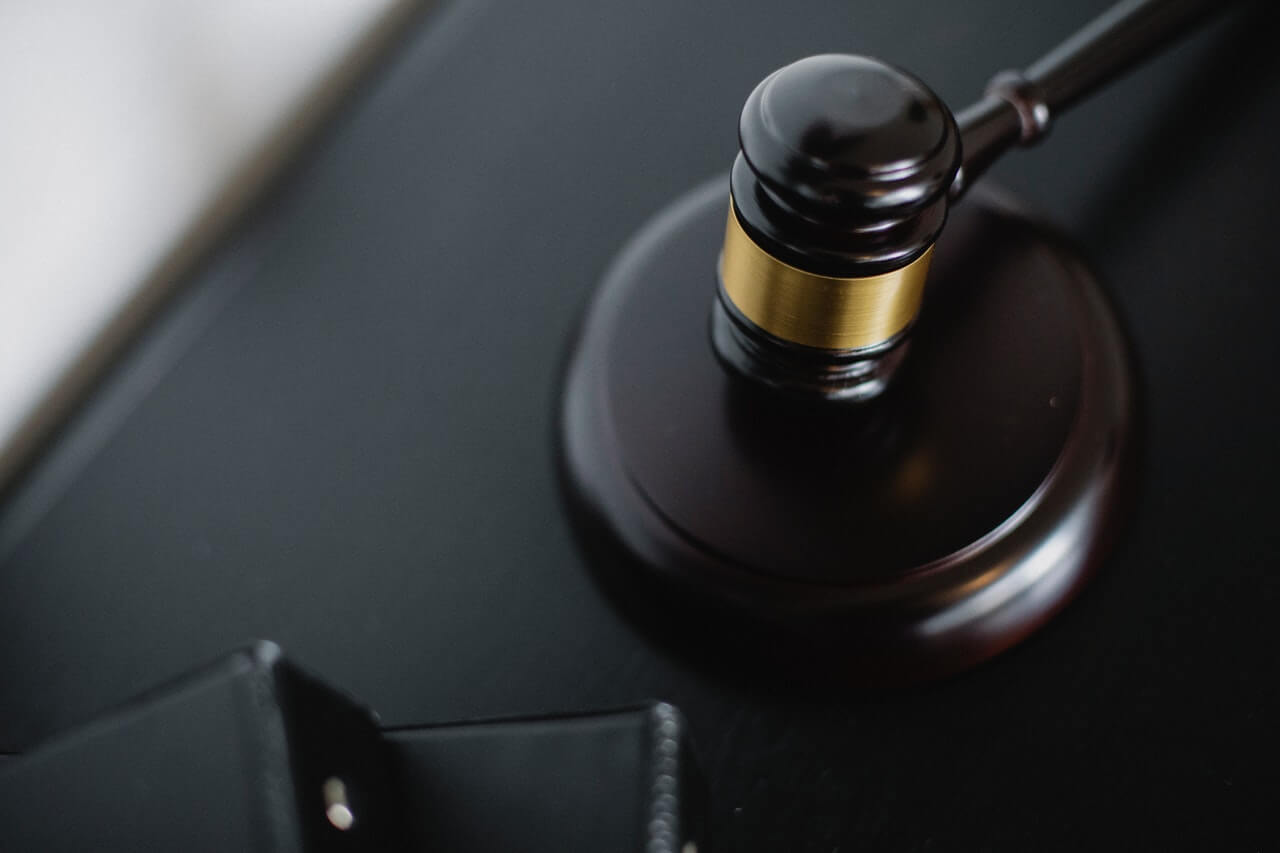 Popular Website Compliance Lawsuits & Settlements
Statistics from Seyfarth show that in 2018 alone, there were a total of 2258 website accessibility lawsuits to the federal court, which was a 177% jump from the previous year. In 2019, the number of cases also increased, most of which were in the retail, food service, entertainment and leisure, travel/hospitality, self-service, and real estate industries.
One of the first federal court lawsuits filed against a big name occurred in 2006, when the National Federation of the Blind (NFB) as the plaintiff sued Target, a U.S. supermarket chain, for its inability to comply with ADA rules.
In the hospitality industry, Domino's Pizza was one of the companies which received a lawsuit filed in federal court. In 2016, a visually impaired man sued the popular chain because his screen reader was incompatible with their mobile app, so the device could not read aloud its contents.
In 2012, the National Association of the Deaf (NAD) filed a lawsuit against Netflix, for not providing closed captions in its online TV and movie streaming services. The plaintiff has taken legal action against the popular streaming service and the case quickly arrived at federal court.
Education facilities have not been exempt from lawsuits, too. Two federal class-action lawsuits were filed against Harvard and MIT by the National Institute of the Deaf (NAD) for not providing captions in their online content and courses. After four years of legal action on federal court grounds, Harvard was made liable to pay $1.5 million in litigation and attorney fees.
In most of these cases, big names could have saved themselves from litigation costs and bad publicity by simply adding some accessibility features to their website to reduce the risk of such lawsuits.
Recent posts show that even today, the number of lawsuits filed against companies in federal court actions is increasing. Many small to medium-sized businesses are on the radar, too. Among all states, New York, California, and Florida seem to be hotbeds for legal ADA-related lawsuits.
How to Comply With The Web Content Accessibility Guidelines
If you want to prevent an ADA lawsuit, the only route is to plan for, design, as well as build an accessible website. This form of inclusive design should optimize content and help the visually impaired, as well as people with other disabilities, to use and interact with your website.
In fact, every business with a website, mobile app, or internet software application should hire an accessibility specialist to go over the site and ensure full ADA compliance. In order to have an ADA-compliant business website optimized for people with disabilities, you will need to hire these experts who know what needs to be changed and how to ensure compliance.
For instance, if you apply ARIA with HTML5 or your image alt tags are not written properly, you could be facing a lawsuit. However, the source of most ADA lawsuits is the actual inability to access web pages or mobile apps, especially for visually impaired or blind people who use assistive technologies.
There are some builders that are integrated within content management systems and help website owners make the site ADA-compliant. Elementor, a popular WordPress theme-building, and page design plugin are one of them. The plugin helps incorporate parallax, dynamic content, and animations that comply with the accessibility guidelines. There is also the creation of new themes, headings, and footers with full developer control.
What Can You Do To Create An Effective ADA Website And Comply With WCAG: Checklist
The WCAG guidelines outline a set of principles and techniques that make web content "perceivable, operable, understandable, and robust." In other words, users should be able to access content, use interactive elements, navigate through web pages and apps, and use the content on their device of choice.
There are three vital ways to achieve the goals for website accessibility:
Correct use of HTML, CSS, and JavaScript
Organization of content properly and logically, so that both humans and assistive tools can interpret its layout, including the use of text alternatives for visual content (YouTube is a good example of this – the platform was designed to automatically add captions to videos uploaded on the network).
Extra attributes are added to HTML and other code so that assistive devices can be used effectively, complying with the existing web accessibility standards.
From Braille readers used for hearing and reading text or images to screen readers and magnifiers for blind or visually impaired users and keyboard/joystick navigators for people who can't use a mouse or other input controls, all of these ways ensure compliance.
How Do You Test Web Accessibility Across Different Devices?
There are two main ways to test how content shows on a website or mobile app.
The first is automated testing, which involves running a test against the latest WCAG principles. With this method, you can identify 20% to 30% of the compliance issues. That is why developers use it as a starting point when familiarizing themselves with the WCAG requirements set by the U.S. Department of Justice.
Second is manual testing, which is obviously more detailed and complex and will deliver the BEST RESULTS. Here, the testing should identify areas of partial compliance with regulations. Common tests use keyboard-only testing schemes to identify where certain issues occur for people who cannot use mouse or touch interfaces. We specialize in manual testing and correcting all errors.
Within manual testing, there is also the practice of testing pages and case scenarios with a screen reader or an emulator that shows how a webpage will respond to a user who wants to access content with text-to-speech technology.
Run a FREE SITE SCAN with us today to test the accessibility of your website.
Facing An ADA Lawsuit? Here Are 4 Steps To Make Your Site Accessible
As we mentioned above, the purpose of the ADA is to ensure that any disabled person has the same opportunity and rights as others in ensuring that digital content is accessible. Violating ADA can land you a lawsuit and some serious fines (up to $20,000 or more), and the best way to avoid potential litigation for a violation is through the four steps below.
Identify Your Barriers – Examining your business site and any of its features that could be a barrier to people with disabilities is usually the best place to start. Know that having more text is never a bad idea, as more people use assistive technologies nowadays. Put yourself in the shoes of an impaired person and try to understand whether your site is designed so you can freely navigate through its pages.
Understand The Requirements – Understanding the ADA requirements is equally important for everyone. New websites are already being designed with web accessibility in mind, and seeing what these rules require can only help you visualize and plan for new content in a better way.
Train Your Staff To Assist – If you work with a web design specialist, make sure that person is familiar with WCAG and able to align your content and marketing tools to support the ADA laws.
Hire A Professional – If you have multiple websites, or find it difficult to optimize your company website to comply with web accessibility laws, you can always seek our professional assistance to prevent an ADA lawsuit.
Hiring expert ADA consultants to audit the level of your website's accessibility, provide guidance on remediation, and maintain accessible design is recommended if you want to lower the risk of a potential lawsuit.
Final Words
The bottom line of complying with web accessibility is that it offers a number of ways to build a reputation but also targets a broader audience. Users deserve to have equal access to content online, and many of their common tasks have been identified by regulators as essential for modern living. Therefore, it is vital to take advantage of these services and opportunities, and doing that would also prevent accessibility lawsuits.
Every organization, whether large or small, should ensure that they are aware of their accessibility obligations. In doing so, they will mitigate any risks of facing an accessibility lawsuit, but also maximize their revenue potential. In the end, wider accessibility equals a better online experience for everyone.
How good is your web accessibility? If you need help making your company website or mobile app accessible and complying with U.S. Federal regulations, contact us today. We will carry out a full audit and suggest the best ways to help your business site ensure full ADA compliance and prevent lawsuits.
Share via:
Have a question?
We're always here to help.
The ADA prohibits any private businesses that provide goods or services to the public, referred to as "public accommodations," from discriminating against those with disabilities. Federal courts have ruled that the ADA includes websites in the definition of public accommodation. As such, websites must offer auxiliary aids and services to low-vision, hearing-impaired, and physically disabled persons, in the same way a business facility must offer wheelchair ramps, braille signage, and sign language interpreters, among other forms of assistance.
All websites must be properly coded for use by electronic screen readers that read aloud to sight-impaired users the visual elements of a webpage. Additionally, all live and pre-recorded audio content must have synchronous captioning for hearing-impaired users.
Websites must accommodate hundreds of keyboard combinations, such as Ctrl + P to print, that people with disabilities depend on to navigate the Internet.
Litigation continues to increase substantially. All business and governmental entities are potential targets for lawsuits and demand letters. Recent actions by the Department of Justice targeting businesses with inaccessible websites will likely create a dramatic increase of litigation risk.
Big box retailer Target Corp. was ordered to pay $6 million – plus $3.7 million more in legal costs – to settle a landmark class action suit brought by the National Federation of the Blind. Other recent defendants in these cases have included McDonald's, Carnival Cruise Lines, Netflix, Harvard University, Foot Locker, and the National Basketball Association (NBA). Along with these large companies, thousands of small businesses have been subject to ADA website litigation.
Defendants in ADA lawsuits typically pay plaintiff's legal fees, their own legal fees for defending the litigation, and potential additional costs. In all, the average cost can range from tens of thousands of dollars, to above six figures. There are also high intangible costs, such as added stress, time and human capital, as well as reputational damage. Furthermore, if the remediation is incomplete, copycat suits and serial filers can follow, meaning double or triple the outlay. It's vital to implement a long-term strategy for ensuring your website is accessible and legally compliant.