All thanks to the COVID pandemic, online shopping has grown in leaps and bounds. And e-commerce holiday shopping is expected to overtake the retail industry. Companies are doing everything possible to reach every shopper on an eCommerce platform, including those using assistive technologies. And with one in four American adults having a disability, this is a high number of users. They will need unique enhancements or features on websites to make them user-friendly. And with inflation on the rise and recession looming, consumers are expected to be more selective in online shopping. So having an inaccessible website can thus lead to the loss of this market and potentially harm your business's reputation. Here are some tips we have at adasitecompliance.com, your #1 source for ADA website compliance, suggests implementing to improve your eCommerce accessibility for better business.
Experience Maximum Holiday Success with eCommerce Accessibility
Optimizing your online store helps in creating an accessible website. An optimized e-commerce store is more visible in Google searches, leading to increased revenues and faster sales.
This means making your website easy to read, access, and navigate for everyone. Having an accessibility statement lets customers know that you care for them and that you work to understand and meet their needs. With an accessible contact option onsite, customers can let you know if they can't access any part of the website.
Ecommerce Holiday Season Guide
Tips to consider while creating an accessible website

With sales in the holidays expected to boom, you must optimize your online store in time for the holiday season using the following tips:
1. Providing optimal visibility

Ensuring your store has a strong color contrast makes it easier for people struggling to read website text or with limited vision to see and decide if they like your product. They won't be able to read the product descriptions or details to make an informed decision.

This includes users who are color-blind and those shopping in a bright or dim environment. This is done using large text and highly-contrasted colors like black text on a white background.

Also, ensure elements don't become distorted when enlarged, as even those without disabilities tend to look at products close-up on their phones before buying.

Distorted images that bump into other elements when magnified are inconvenient and distracting.

Keep backgrounds simple, as important material will be challenging to read if there's too much clutter in the background.

2. Adding captions to videos

You miss out on reaching the entire market of customers with auditory problems by not including captions to videos. This way, the users will be able to read the captions at most minor and know what the video is about, even if they cannot hear anything.

3. Easy and proper navigation

Your marketing campaign won't reach those users with motor problems if they cannot navigate websites using their keyboards. People using assistive technology and those with dexterity problems will find browsing and seeing products difficult without this option.

Also, tagging all navigational links and buttons lets visitors know where they lead. Using images for navigational reasons may look nice. However, assistive technology users will miss it if it isn't correctly tagged and labeled, as they will assume it's an image element.

4. Absence of alt-text

You must have alt-text on web pages to welcome blind users or those with low vision problems. It lets them see details of products on offer and ask questions to get the correct information to make the proper buying decision.

Besides, the better your alt text describes images, the higher the chances of customers buying from your site instead of others.

For example, customers looking for a particular type of Kashmir sweater will prefer buying from a site with product images having text describing the sweater. They get more information about the products to buy than from sites without any product images with text.

5. Making use of proper links

Have proper and working links on the website telling users where they will be leading them to. For example, if you have an e-Commerce store with watches, have links leading to each watch.

However, there's no point in having a full and long URL that doesn't make sense and doesn't tell the reader where it will lead them. Instead, use some descriptive link text indicating the destination URL.

Don't forget to check that the links are working, as no one likes seeing an 'error 404' message while shopping.

6. Have the proper forms

After selecting their product, your visitor prefers an easy checkout process. They don't want to end up unable to complete the checkout process after spending so much time choosing the right gift and being ready to pay.

You can help them by tagging all fields so that they are fillable. Also, let them know which areas are mandatory to skip some fields and avoid getting error messages.

It also helps to let users close pop-ups using the keyboard. This way, they do not end up stuck with the pop-up, not knowing how to return to the checkout page. And there is no risk of you consequently possibly losing out on a sale.

7. Use proper captchas

Yes, Recaptcha does help filter out possible spam bots. However, they can also make websites inaccessible to people using assistive technologies. It's better to look for and use a more accessible CAPTCHA approach.

8. Optimize your website for mobile use

There are an increasing number of Smartphone users shopping online these days. Besides, screen reader users and senior citizens prefer using smartphones instead of desktops and tablets to access the internet.

So if you have a website optimized only for laptops, you lose out on a significant market segment if you don't check the website's mobile view. You may miss out on a sale if they have difficulties finding things and completing purchases from inaccessible mobile sites.
Aging shoppers also love accessible eCommerce stores

Another market segment that will appreciate eCommerce accessibility is the aging shoppers. These are shoppers without vision or hearing problems but may require and use accommodations to access the internet easily.
They are thus identified as disabled with the rest of the disabled population.
Like the disabled users, aging shoppers are also the wealthiest generation in history. They are an economic force you cannot ignore, as eighty-five percent of Boomers use the internet and shop online.
Not just a necessity but also a legal requirement
Websites that do not comply with the Americans with Disabilities Act (ADA) Standards for Accessible design not only leave businesses on the table. They also risk facing accessibility lawsuits which may get settled out of court and cost companies thousands or millions of dollars.
Does eCommerce accessibility impact my online sales?
Yes, eCommerce accessibility will significantly impact your holiday and sales online. It's because shoppers with difficulties find it difficult to go to an offline store to shop, especially those with a compromised immune system.
So having a compliant website means you provide this market segment of shoppers with disabilities easy access to your store.
With their combined disposable income pretty much as any other minority group, optimizing your website for everyone will significantly increase your online sales this holiday.
Easy math – More shoppers mean a busy holiday season
Remember, the more people access your e-commerce websites, easily locate and select what they want and quickly complete the checkout process, the better your holiday sales will be. Ensure all visitors have access to the same and every helpful information they will need to make an informed buying decision.
Most importantly, prove to them that you care about their needs because visitors who feel valued will become loyal customers to shop for you not only during the holidays but all year through.
Website Accessibility – A Long-term Investment
Website owners should treat website accessibility not as a short-term project but as an entire area or function, like cyber security and human resources, requiring continual attention and expertise. Website compliance should be considered from the start of the website and not just during the holidays. It's because website compliance changes in tools, resources, and legal perspectives.
Besides, planning for website compliance from the start of the website-building process provides for proper planning and testing. And this will be beneficial in avoiding lost revenue in the long term for any eCommerce store or website.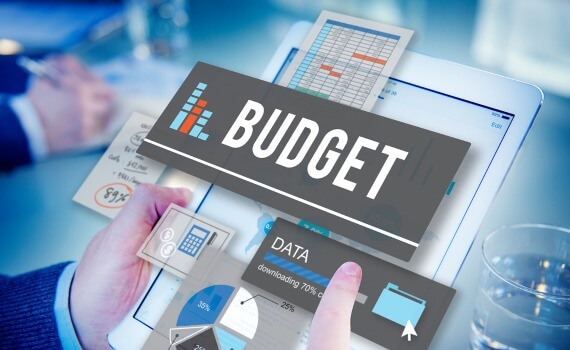 Make eCommerce accessibility your top priority
Website changes should be viewed more as a strategic priority for your business because prospective buyers tend to leave sites that are difficult to use. Many are willing to pay more to your competitors to provide an easy and hassle-free shopping experience.
Besides, accessible companies are considered value-driven and committed to delivering exceptional customer experiences for all their visitors. You, too, can inflict change in your company by working with the right third-party ADA compliance expert like ADA Site Compliance.
We are the number one resource for ADA website compliance and will take care of all your web compliance needs while you focus on preparing for holiday shopping. We use our marketing experience to ensure your customers get the best shopping experience.
Share via:
Have a question?
We're always here to help.
The ADA prohibits any private businesses that provide goods or services to the public, referred to as "public accommodations," from discriminating against those with disabilities. Federal courts have ruled that the ADA includes websites in the definition of public accommodation. As such, websites must offer auxiliary aids and services to low-vision, hearing-impaired, and physically disabled persons, in the same way a business facility must offer wheelchair ramps, braille signage, and sign language interpreters, among other forms of assistance.
All websites must be properly coded for use by electronic screen readers that read aloud to sight-impaired users the visual elements of a webpage. Additionally, all live and pre-recorded audio content must have synchronous captioning for hearing-impaired users.
Websites must accommodate hundreds of keyboard combinations, such as Ctrl + P to print, that people with disabilities depend on to navigate the Internet.
Litigation continues to increase substantially. All business and governmental entities are potential targets for lawsuits and demand letters. Recent actions by the Department of Justice targeting businesses with inaccessible websites will likely create a dramatic increase of litigation risk.
Big box retailer Target Corp. was ordered to pay $6 million – plus $3.7 million more in legal costs – to settle a landmark class action suit brought by the National Federation of the Blind. Other recent defendants in these cases have included McDonald's, Carnival Cruise Lines, Netflix, Harvard University, Foot Locker, and the National Basketball Association (NBA). Along with these large companies, thousands of small businesses have been subject to ADA website litigation.
Defendants in ADA lawsuits typically pay plaintiff's legal fees, their own legal fees for defending the litigation, and potential additional costs. In all, the average cost can range from tens of thousands of dollars, to above six figures. There are also high intangible costs, such as added stress, time and human capital, as well as reputational damage. Furthermore, if the remediation is incomplete, copycat suits and serial filers can follow, meaning double or triple the outlay. It's vital to implement a long-term strategy for ensuring your website is accessible and legally compliant.