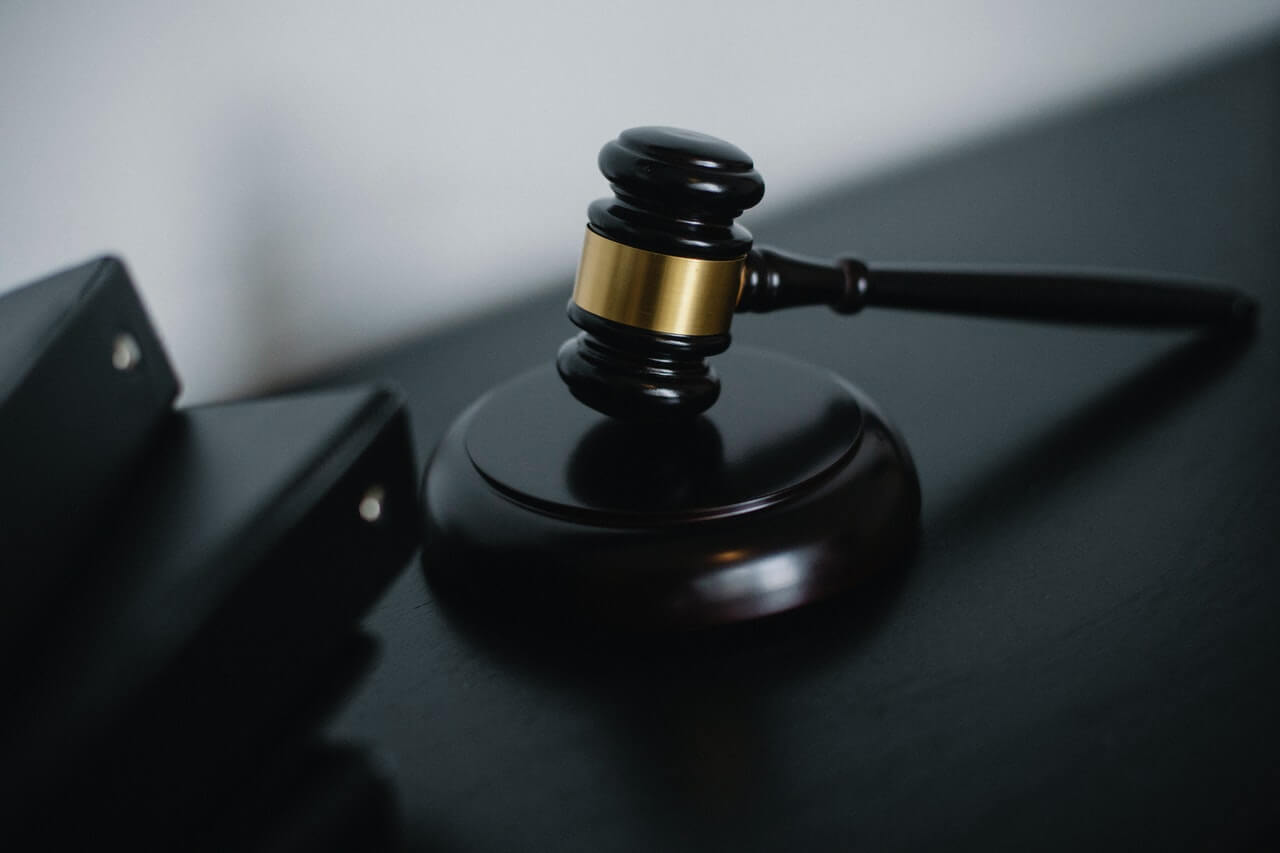 Why Companies Are Getting Sued for Selling ADA Website Compliance that Does not Work 100%
Share via:
A competitive small business uses some form of technology. Many overlook the technology for website ADA website compliance. That oversight can cost them business revenue. An ADA-compliant website keeps a business safe from lawsuits. As a business owner having a digital property, it's also the right thing to do.
The area of law that deals with the Americans with Disabilities Act and websites continues to evolve. It differs from one jurisdiction to another and depends on the type of website. Currently, lawsuits that allege websites lack accessibility are a hot topic.
ADA Title III prohibits public accommodation places from discriminating based on disability. The law was enacted in 1991. That was before the internet was such an engine of commerce. Regulations did not address technology, such as mobile apps and websites.
The Department of Justice announced plans to put into law specific website accessibility requirements in 2010. Regulations have not been finalized. Under the Obama Administration, recommendations by the DOJ were made that would expand Title III to apply to websites distinctly. During the Trump Administration in 2017, the proposed rulemaking was withdrawn pending the evaluation by the DOJ of whether accessibility regulations for websites are appropriate and necessary.
Typical Website Accessibility Lawsuits
The most common allegations are made about websites being inaccessible to visually impaired customers. Those customers rely on screen-reader software, such as NVDA or JAWS, to access and interact with a website's content. Many visually impaired customers cannot use the website if a site is incompatible with these or similar screen readers.
There are two questions companies need to address when trying to navigate the issues.
Does the website engage in commercial activity that benefits the general public?
Will the law treat the website as either a public accommodation or a service of public accommodation?
In layman's terms, to be accessible, a website has to allow a user with a disability to reasonably perceive, navigate, operate, and contribute to a website like a person who is not disabled. For example, most individuals with vision impairment cannot view pictures on a site. Adding 'alt text' describes the photo that a screen reader picks up and reads to a user.
No legally defined standard makes a site accessible. That being the case, the risk for defendants increases during website accessibility litigation. There is some subjectivity to WCAG. Plaintiffs' lawyers do not think twice about bringing action where partial compliance with WCAG exists.
The Supreme Court has made no decisions on the issue, and there is a split among federal circuit courts. If a company has a website selling products across the country, plaintiffs' lawyers likely will bring lawsuits in jurisdictions that recognize websites as places of public accommodation.
Potential penalties and costs can be amounts in the tens of thousands. Most cases are class action suits in which plaintiffs seek attorneys' fees, and the court orders the website in question to make modifications.
Cases are brought on an individual's behalf or as putative class actions. There may be little or no warning. A business can be served with a lawsuit without being aware of a problem. Research may reveal the plaintiff filed dozens of such suits. Discovering a repeat filer is not information that will help in the business's defense.
Sometimes a business receives a demand letter, identifying a specific customer, but not always. The demand letter outlines alleged violations and threatens to take legal action if the demands are not met. Those demands are typically for the business to make a website accessible within one year and pay the claimant's attorney's and expert's fees. Title III does not provide for damages, only for relief and lawyer fees. State law equivalents permit damage recovery.
The best means of limiting risk is by making a website more accessible. There are other legal disclosures, notices, and strategies a company can implement to reduce its vulnerability. ADA Website Compliance has experience in helping clients with ADA website accessibility issues that include
Engaging vendors that assist in accessibility audits and remedial efforts
Drafting disclosures and notices
Pre-litigation dispute resolution
Website accessibility litigation if necessary

Websites Engaging in Commercial Activity
There are 12 'places of accommodation' categories to which Title III applies. Under each category, brick-and-mortar locations are given as examples. Those examples reflect the fact the ADA was enacted before commercial internet use was so widespread.
The categories that apply most to websites are 'service' and 'sales' establishments. A website that is purely educational or informational is probably beyond the accessibility requirements of the ADA. Websites that sell services or goods directly to customers may be considered a service or sales establishment or service of those establishments. The ADA or similar state laws cover them.
A website that does not sell services or goods but paves the way for sales may also be subject to state laws or the ADA. The law has not defined commercial activity limits. Still, courts have ruled that companies cannot deny customers services such as loyalty programs, member savings, online coupons, or ordering online and picking up at some physical location. A commercial activity like linking to third-party websites, online subscriptions, and advertising on a website increases the risk of a site that must comply with the ADA.
Jurisdiction Governing Website Accessibility
If it is determined a website engages in the commercial activity stated above, find out if courts in the jurisdiction have ruled on website accessibility issues. The only federal appellate court that expressly addresses whether sites are subject to accessibility obligations outlined in Title III is the Ninth Circuit Court.
In different jurisdictions, several district courts ruled on the issue with conflicting results. Some ruled a website only has to comply with the ADA if it has a connection to the services or goods sold from a physical location.
The number of rulings that determine online-only businesses are subject to the ADA is increasing. Some jurisdictions have not explicitly addressed website accessibility but require a connection to a physical location in another ADA-related context, which may be relevant to legal analysis.
Examples of website rulings against companies include Winn-Dixie in the Southern District of Florida, Dave & Busters in the Central District of California, and a Five Guys franchisees group in the Southern District of New York.
In Florida, Bang & Olufsen obtained a dismissal due to the failure of the plaintiff to establish a connection between its physical locations and the company website. A judge in California dismissed a suit against Dominos, stating the provision of a 24-hour, toll-free phone line that assists visually impaired customers met its ADA obligations.
The judge also ruled requiring website accessibility without purposeful administrative guidance violated Dominos' rights to due process. Three months later, a judge in the same jurisdiction ruled against Hobby Lobby.
It recognized the provision of the disability assistance telephone number could serve as an alternative means of ADA website compliance but refused to dismiss the lawsuit, partially because it was not clear if the phone number and ADA notice were accessible through screen-reader software.
Lawsuits Have Become the Norm
One of the primary reasons to ensure a website meets ADA website compliance regulations is to reduce the potential of lawsuits. Lawsuits continue to rise against businesses over web accessibility. About 60% of ADA website compliance lawsuits are against retail companies. That fact is a call to action to make small business websites and applications ADA compliant.
Website accessibility lawsuits allege businesses discriminate against disabled individuals because they cannot effectively use those businesses' websites. Since 2016, cases have exploded. Roughly ten federal class lawsuits were filed every day in 2020, with no indication of litigation slowing down.
Determining the accessibility of a website is a fact-intensive and vague question that prolongs litigation. There is a simple motivation behind the cases. Under the law, lawyers for plaintiffs can recover their fees.
Defendants are in a precarious position. They choose between paying a lower settlement when they are sued or risk paying attorney fees for both sides after intensive litigation. Essential questions to answer about ADA lawsuits are
What is the Americans with Disabilities Act, and does it apply to your website?
What makes a website 'accessible?'
Does the ADA apply to a website that only sells or rents online?
What are the potential penalties and costs of a website that violates the ADA?
What can be done to limit a company's exposure and risk?
Before widespread internet use, individuals with disabilities were guaranteed equal access to activities, services, and programs of public or private companies. The ADA has three titles. Title III prohibits discriminating based on individuals' disabilities in places of public accommodation.
A non-inclusive list of establishments that are considered places of public accommodation is provided by the ADA. Businesses engaging in retail sales, wholesale, or rentals are considered a place of public accommodation.
Title III lawsuits aim to force businesses to comply by making changes to their brick-and-mortar locations. The classic ADA lawsuit sues for the installation of a wheelchair ramp. In 2016, lawyers began suing under the theory a business violates the ADA if its website is not accessible to those with disabilities.
Most of the time, plaintiffs are hearing or vision impaired, and it is impossible or difficult for them to navigate a website. For the most part, courts have embraced the theory that websites can be a place of public accommodation, and the ADA applies.

Benefits of Web Accessibility
A significant benefit of web accessibility is tapping into the $500 billion market of disposable income. People with disabilities have $21 billion in discretionary income. Web accessibility allows a business to connect and sell to a market segment that has extraordinary spending power. It can be challenging but possible.
Bringing a Company Website into ADA Compliance
When building a website, a business focuses on delivering information and providing functionality that permits users to purchase services and products. Often they fail to consider whether the website is reasonably accessible to individuals with disabilities who wish to receive the information and make purchases. Failing to consider the issue represents a loss of prospective customers and possible legal liability under the ADA and related human rights on the state level.
The response to making a website compliant depends on the situation. Some businesses may have to comply with all or some WCAG 2.1` (Web Content Accessibility Guidelines). The guidelines are published by the W3C (World Wide Web Consortium) and are widely accepted as the industry standard for site compatibility.
At present, no law requires private business compliance. There is an increased expectation that websites need to be compatible with technology, such as NVDA or JAWS screen readers. It may be necessary for an accessibility consultant to modify the website's source code.
There are shorter-term steps that will possibly minimize the risk of liability. You may implement a temporary workaround, such as remote assistance or a 24-hour hotline for customers with disabilities. Website services such as loyalty programs, membership savings, and coupons may be made available through other means.
Training key staff to address disability-related requests and questions may be necessary. Perhaps a committee can be appointed to implement the accessibility modifications that include individuals with disabilities.
These steps show a company's commitment to accessibility solutions while a website consultant or developer makes the needed modifications. Working with the right accessibility experts results in effective, efficient solutions that maximize business opportunities and minimize the risk of legal liability.
Striving for 100% ADA Compliance
There is cutting-edge technology available to help business owners become 100% ADA compliant. Utilizing a website accessibility solution permits business owners to streamline access to the web. Instead of spending time and money to do it on their own, businesses choose a company to make the necessary changes.
It is vital to research the company you choose. One company that markets itself as a tool to protect against non-compliance with the ADA is AccessiBe. While the company celebrated funding and growth in blog posts and press releases, many disability advocates and blind people say they experienced problems using sites that have AccessiBe installed.
There are claims those websites prevent screen-readers from correctly reading pages and render some sites unnavigable. AccessiBe has recently been cited in two or more lawsuits by people who claim the websites do not comply with the ADA.
AccessiBe fails to win over primary stockholders because no overlay technology can make a website fully accessible and offer protection against ADA lawsuits. Overlays are partial solutions that do no more than patch scattered accessibility issues.
The hallmarks for the success of a web accessibility technology company include compliance with WCAG, Title III of the ADA, and Section 508. They are essential areas when tweaking a small business website for 100% ADA website compliance.
Web accessibility technology helps businesses implement color contrasts that help differentiate website sections for visually impaired people. Accessibility technology can be integrated that allows all disabled category access – visual, cognitive, motor, and auditory. There are also backend tweaks needed to make a small business website meet ADA website compliance regulations.
Tips to Consider
Tips for small businesses to consider for their websites and applications include
Learning more about ADA web guidelines and regulations
Auditing a site for all disability categories
Thinking carefully about website content
Complying with website guidelines for elements and style, such as alt tags, CTAs, and fonts
You can research more about web accessibility at ADA.gov. Using the ADA regulations and guidelines, begin to map out a new plan for the website design. Creating content that is suitable for all people regardless of disability helps ensure the site meets website compliance guidelines. Fonts must be large and clear enough for those who are visually impaired. Alt tags need to be detailed for people with auditory disabilities.
Contact ADA Site Compliance today to make sure your website is 100% ADA compliant!
Share via:
Have a question?
We're always here to help.
The ADA prohibits any private businesses that provide goods or services to the public, referred to as "public accommodations," from discriminating against those with disabilities. Federal courts have ruled that the ADA includes websites in the definition of public accommodation. As such, websites must offer auxiliary aids and services to low-vision, hearing-impaired, and physically disabled persons, in the same way a business facility must offer wheelchair ramps, braille signage, and sign language interpreters, among other forms of assistance.
All websites must be properly coded for use by electronic screen readers that read aloud to sight-impaired users the visual elements of a webpage. Additionally, all live and pre-recorded audio content must have synchronous captioning for hearing-impaired users.
Websites must accommodate hundreds of keyboard combinations, such as Ctrl + P to print, that people with disabilities depend on to navigate the Internet.
Litigation continues to increase substantially. All business and governmental entities are potential targets for lawsuits and demand letters. Recent actions by the Department of Justice targeting businesses with inaccessible websites will likely create a dramatic increase of litigation risk.
Big box retailer Target Corp. was ordered to pay $6 million – plus $3.7 million more in legal costs – to settle a landmark class action suit brought by the National Federation of the Blind. Other recent defendants in these cases have included McDonald's, Carnival Cruise Lines, Netflix, Harvard University, Foot Locker, and the National Basketball Association (NBA). Along with these large companies, thousands of small businesses have been subject to ADA website litigation.
Defendants in ADA lawsuits typically pay plaintiff's legal fees, their own legal fees for defending the litigation, and potential additional costs. In all, the average cost can range from tens of thousands of dollars, to above six figures. There are also high intangible costs, such as added stress, time and human capital, as well as reputational damage. Furthermore, if the remediation is incomplete, copycat suits and serial filers can follow, meaning double or triple the outlay. It's vital to implement a long-term strategy for ensuring your website is accessible and legally compliant.