Web accessibility is more than an ethical issue: it's also legal and you risk fines if the justice department finds you guilty. Title III of the Americans with Disabilities Act enacted by Congress prohibits discrimination against people based on their disability. As much as the Website Accessibility legal requirement focuses on ensuring disabled working-age adults have an equal opportunity like other people, it also digresses to include online access.
The Rehabilitation Act of 1973 was the first law that took into account the needs of disabled people. It is after the Rehabilitation Act that ADA came into action.
If your eCommerce website is not ADA compliant, it is at high risk of legal action. To remain ADA compliant, you'll need to ensure that all of your pages are appropriately coded and navigable.
What is Web Accessibility?
Website accessibility means that anyone can access, read, understand, and use your website content. It's not a minor issue: in fact, the economic impact of web inaccessibility is about $16.8 billion.
The web accessibility standard conformity is under federal jurisdiction. Websites and web applications are defined as places of public accommodations especially those that offer public services such as federal websites. All public sector bodies and commercial facilities need to offer equal access to their web pages in conformity with the WCAG 2.0 requirements. Private entities that receive federal funds must also maintain digital accessibility.
It is no wonder a brand like Domino's Pizza was sued by a blind man who was unable to order pizza online. The blind man won the case and Dominos had to compensate him because their site did not offer him digital accessibility.
There are many rules and regulations that accessible websites must follow. However, some of them are a little murky on whether or not they must meet specific requirements. One such area is what constitutes a "designated accessible website," as outlined in Section 508.
The federal government states that you must ensure users can access a "working" website and it's a requirement for all federal agencies and local government entities. The most recent changes to Section 508 guidelines define this term as a site that provides users with "the ability to navigate, read, and interact with the website's content.
The guidelines also state that the website must provide a way for users to submit feedback. If a site doesn't offer this information, it may no longer be considered accessible on search engines.
Section 508 doesn't spell out any technical standards. Instead, it requires you to develop an effective plan for making your website compliant with the Act's standards.
There are three primary success criteria of web accessibility according to WCAG 2.0: web content, web technology, and web architecture. Web content refers to menus, text, and images; it's all considered part of your site. Web technology covers Flash animations, video files, and compressed images. Finally, web architecture refers to the overall build of the website; it's essential to consider your website's navigation structure and ensure that it has an accessible design.
Web Content Accessibility Guidelines
Accessibility is an international standard detailed in the WCAG. The guidelines stipulate that all government websites and private businesses offering services to the public conform to the standards. Accessibility compliance includes websites and mobile apps because the law interprets them as places of public accommodation.
WCAG is currently in the 2.1 version, so websites are expected to update from the WCAG 2.0 version. In practice, the guidelines dictate that web content should be perceivable, operable, understandable, and robust (POUR).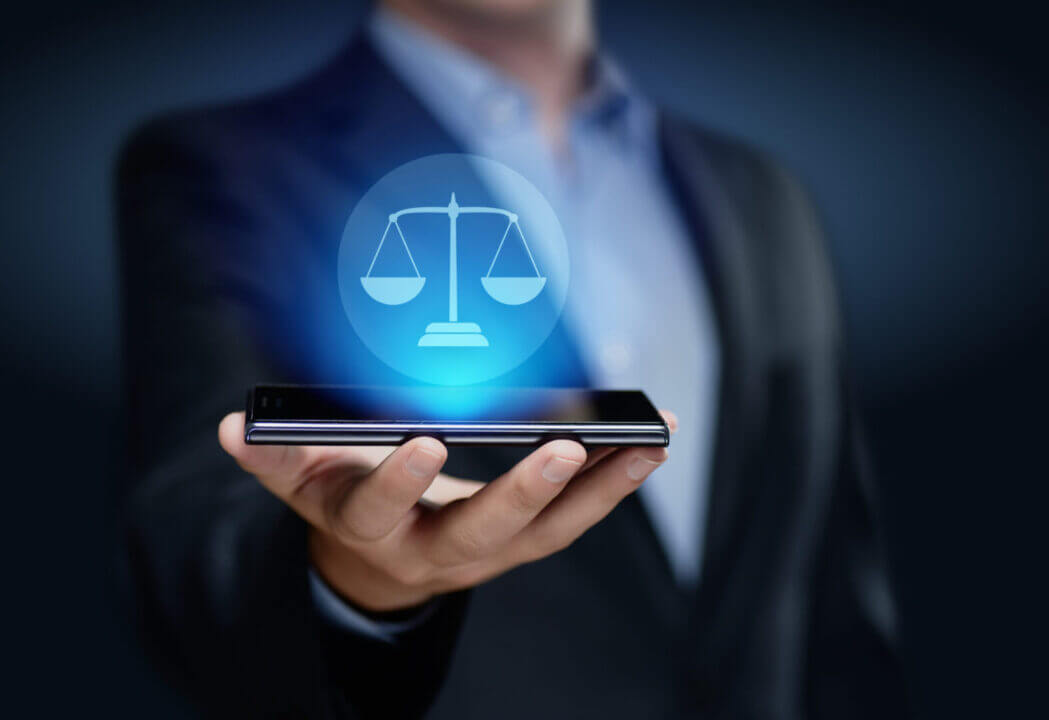 EU Web Accessibility Laws
Other than the US, other countries are also making websites and communications technologies equally accessible. The EU Web accessibility directive states that all public sector and government websites make their sites accessible and mobile apps follow the WCAG 2.1 level AA standard.
The directive exempts NGOs, schools, and public service broadcasters unless they offer services directly to people with disabilities.
The European Accessibility Act (EAA) applies to the private sector that offers essential services and commodities within the EU states.
Notably, the EU web accessibility laws and the European accessibility act are not laws but directives to govern public accommodation within EU member states. Each state is at liberty to interpret the directive however they deem best.
Canadian Website Accessibility
Canada has several laws that enhance a barrier-free society. The Accessible Canada Act is one such directive that all electronic and information technology has no barrier to access for people with disabilities.
The Accessibility for Ontarians with Disabilities Act requires that all federal agencies, and public, private, and non-profit organizations are accessible to people with disabilities. The OADA law expects the websites and mobile apps to follow WCAG 2.0 level AA.
ADA Law and Website Accessibility Guidelines
In the United States, the Americans with Disabilities Act (ADA) governs everything to do with website accessibility for people with disabilities. ADA outlines that any person or organization must make their website readily accessible and usable by individuals with disabilities if it is for use by the public. It means that your site must be navigable to disabled people using assistive technology. To meet website accessibility legal requirements, you'll need to ensure that all of your website's pages are compliant with web accessibility guidelines.
All websites and web pages need to have "text equivalents" for images and graphics. Each 'text equivalent' means describing the same information in an alternative format equally usable by screen readers, such as Braille or large print. Also, ensure that all of your site's images are accessible to disabled people, including text alternatives for pictures for the blind and those with low vision.
Structural Accessibility
You can test most websites for structural accessibility. It means that you should make sure that your website has no barriers to keyboard users. For example, if it is difficult for a person to navigate the site with a mouse, you need to make the necessary changes to make it easier for them to navigate the website with a keyboard. It can include using text alternatives for buttons, short pages that don't require scrolling, and other things of the kind.
Nonvisual Accessibility
It refers to information that you can only find with keyboard navigation. You should make sure that all nonvisual information on your website is accessible with keyboard navigation. You need to place all nonvisual content in an easily accessible 'tab' on your keyboard shortcuts and menu structure.

Informational Accessibility
While many people think of websites as something to look at, they're also repositories of information. When you create a website with web accessibility in mind, you need to make sure that the information you give is in a way that is accessible. Avoid using complex language and phrases, and use shorter sentences and paragraphs. It will help if all of your site's content is viewable by everyone. It includes images, layouts, and anything else on your site. For example, if you have a detailed 'off-screen' picture of your product, you need to make sure that it is viewable by everyone.
What Kind of Access Is Required?
The law requires your website to be accessible to people with disabilities – they don't simply say "make your site accessible." The law gives you a duty to make your site as accessible as possible and provides detailed guidelines for doing this.
In practice, you'll have to comply with web accessibility guidelines that regulators or associations have determined. The most prominent of these is the W3C (Web Accessibility Initiative). They have many policies that you should follow. However, the most important ones are those in their Web Content Accessibility Guidelines (WCAG).
The W3C's WCAG is a comprehensive document that outlines how every piece of your site must meet specific accessibility standards. It also outlines all of the various tools available to check your site for errors. If you have to comply with website accessibility legal requirements and guidelines, the WCAG will be your most important resource.
What Resources are Available to Help Businesses Become Compliant with Web Accessibility?
Several frameworks and tools will help you develop site content and ensure that it meets web standards of accessibility. Many of these tools are open-source, meaning that they're free to use to help you correct mistakes on your sites.
Accessibility Testing Tools
Many web developers look at accessibility as a "checkbox" issue – they'll work on improving their site's usability and then run it through automated tools to make sure everything checks.
The problem with this approach is that some of these tools are unreliable and don't give you everything you need. Instead, it would be best to use an automated testing tool as a last resort. First, you have to make sure that your site is as accessible as possible. Also, ensure that all the content is written effectively.
One accessibility testing tool you can use is ours! Get your FREE SCAN HERE. It performs automated testing on any website by crawling through it and checking for accessibility code problems.
It also checks content for things like duplicate content, broken links, and other problems that can be problematic for a user. It can then submit this information to a different platform to create easy-to-read audits for web developers.
Another great tool is BrowserStack, which allows you to test your site in any browser across any operating system. BrowserStack is a handy tool to ensure your site will run on everything from Windows XP to the latest iPhone.
Other Tools
Many other tools are available to help developers become compliant with website accessibility legal requirements and standards. One top tool you may consider using is the W3C Validator (w3.org/validator/). The W3C Validator allows you to inspect your website against WCAG and other standards.
The problem with this and other automated testing tools is that they don't catch everything, and they will only give you a 'yes' or 'no' answer. If your site passes the test, it is generally assumed to comply. You're better off using this tool after you've already checked your website manually to ensure that it's compliant.
Another resource available to you is WebAIM (webaim.org), which provides detailed tutorials on website accessibility and legal requirements. The tutorials are mainly for the non-technical audience, so you should read them carefully and heed their advice. If you're still new to web accessibility, this can be a great resource.
You can also talk to other people in the web accessibility industry – various communities and associations are available for this purpose.
Do Websites have to be Accessible?
Yes, websites have to be accessible to users who need assistive technologies. By making websites accessible with knowing website accessibility legal requirements, you need to help those who need to hear content or read it without straining.
The advancements in web development have certainly made building an accessible website easier. In the future, organizations and businesses that don't respect web accessibility standards will find themselves struggling in a competitive world. So why not start learning about these standards today? You can use these guidelines to ensure that your site is accessible to people with disabilities.
Contact ADA SIte Compliance today for all your website accessibility and compliance needs!
Share via:
Have a question?
We're always here to help.
The ADA prohibits any private businesses that provide goods or services to the public, referred to as "public accommodations," from discriminating against those with disabilities. Federal courts have ruled that the ADA includes websites in the definition of public accommodation. As such, websites must offer auxiliary aids and services to low-vision, hearing-impaired, and physically disabled persons, in the same way a business facility must offer wheelchair ramps, braille signage, and sign language interpreters, among other forms of assistance.
All websites must be properly coded for use by electronic screen readers that read aloud to sight-impaired users the visual elements of a webpage. Additionally, all live and pre-recorded audio content must have synchronous captioning for hearing-impaired users.
Websites must accommodate hundreds of keyboard combinations, such as Ctrl + P to print, that people with disabilities depend on to navigate the Internet.
Litigation continues to increase substantially. All business and governmental entities are potential targets for lawsuits and demand letters. Recent actions by the Department of Justice targeting businesses with inaccessible websites will likely create a dramatic increase of litigation risk.
Big box retailer Target Corp. was ordered to pay $6 million – plus $3.7 million more in legal costs – to settle a landmark class action suit brought by the National Federation of the Blind. Other recent defendants in these cases have included McDonald's, Carnival Cruise Lines, Netflix, Harvard University, Foot Locker, and the National Basketball Association (NBA). Along with these large companies, thousands of small businesses have been subject to ADA website litigation.
Defendants in ADA lawsuits typically pay plaintiff's legal fees, their own legal fees for defending the litigation, and potential additional costs. In all, the average cost can range from tens of thousands of dollars, to above six figures. There are also high intangible costs, such as added stress, time and human capital, as well as reputational damage. Furthermore, if the remediation is incomplete, copycat suits and serial filers can follow, meaning double or triple the outlay. It's vital to implement a long-term strategy for ensuring your website is accessible and legally compliant.