Did you know that at least one person out of four in the US has a disability? The number stands at about 61 million Americans and the figure continues to rise. Businesses should therefore strive to offer services to all people without discriminating against them based on their inabilities. Well, in most cases, businesses may discriminate without knowing especially when it comes to website accessibility standards.
The civil rights of disabled people to access buildings and recreational facilities are well protected. But, how about online materials? Almost everything including educational materials is available online. This poses the question of how do disabled people access websites and other applications.
You see, even a simple impairment like low vision or injury on your hand can pose a challenge when you want to use technology. Luckily, there are regulations put in place to govern web development. In this guide, we'll discuss the website accessibility standards.
First things first,
What Is Website Accessibility?
Accessibility means ensuring that all contents of the web are available for all users. All people include those with visual impairments, motor inabilities, hearing problems, or cognitive disabilities.
When making a website accessible for all users, not only means having content therein, but it also implies developing the site in such a way that most users don't struggle to use it. The website should also allow users who need to adapt it to do so seamlessly. For example, a user with a visual impairment can use a reader or screen magnifier.
Section 508 governs user access to websites. Under this section of the law, all disabled persons are entitled to access government information. An ADA-accessible site allows users to access the content through various sensory mechanisms such as voice and vision. Such sites don't just have the typical click-and-point features. With websites offering digital accessibility, even disabled people can access the information just like other internet users.
An accessible website not only makes content accessible to disabled people but also ensures a good user experience for all website visitors. Guess what this means to you as a business owner? More traffic and essentially more business!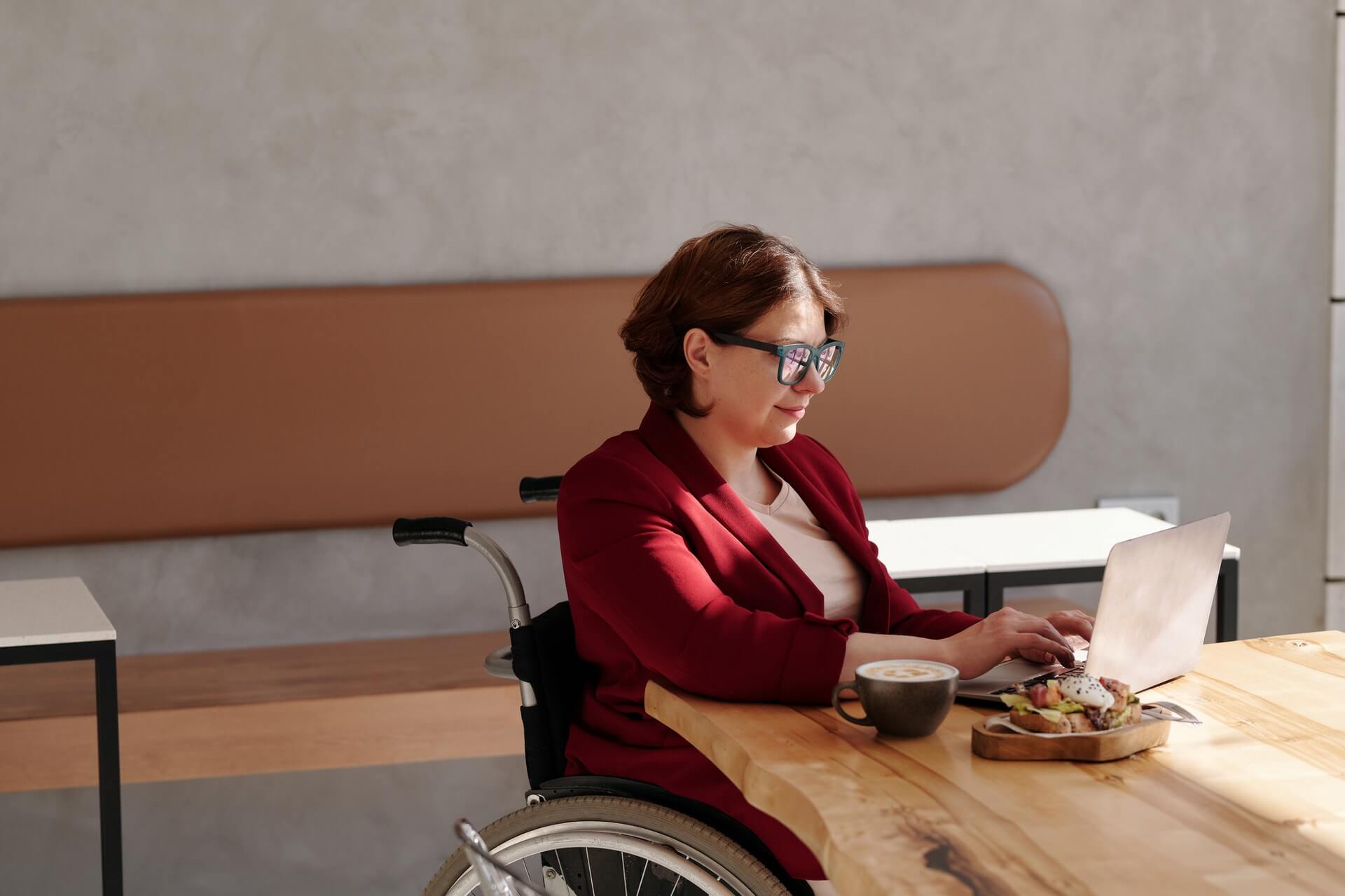 History of Web Compliance and Accessibility Standards in the US
The 1973 Rehabilitation Act was the first in the US to advocate for the rights of disabled people. The Act was put in place to ensure that persons living with disabilities can access public facilities such as transport and telephones.
Section 508 is an amendment to the 1973 Rehabilitation Act to include accessibility laws to online platforms. The amendment requires that all federal agencies and public organizations make their online content accessible to the disabled.
Section 508 saw an update in 2018 that requires all web development to conform to the Website Accessibility Compliance Guidelines (WCAG). These guidelines are an international standard acceptable even in other countries. The guidelines under section 508 only apply to federal organizations and private organizations under government funding.
Americans with Disabilities Act (ADA)
Enacted in 1990, ADA ensures that people living with disabilities don't face discrimination. The Act takes care of discrimination in the workplace under Title I. Title II of the law protects disabled people against discrimination in government entities. The most recent update under Title III of the ADA protects against discrimination in public places such as restaurants, movie theatres, transport facilities, hospitals, and schools.
Notably, ADA doesn't adequately offer guidance regarding website accessibility. However, if a government-funded business or government agency offers any services or products online, its website should be compliant with accessibility guidelines.
Web Accessibility Guidelines in Other Countries
If you're not in the US, the laws and recommendations for web accessibility may differ. It's important to understand what guidelines your country gives albeit WCAG is a universal standard. For instance, the UK interprets the WCAG to imply that all websites are part of public sector entities. Cases of disabled people being unable to access websites can thus be taken to court for trial.
Europe also updated the WCAG in 2018 to ensure that all websites offering services to the public don't discriminate against disabled people. Websites reported ignoring the directives to remain accessible is punishable by law.
In Canada, web accessibility falls under federal jurisdiction. The guidelines dictate that all physical businesses that adhere to the guidelines of physical access by the disabled such as parking or even bathrooms must maintain web accessibility as well.
All Australian government agencies are also expected to offer barrier-free web access to people with disabilities. Australia focuses on ensuring that websites meet the WCAG 2.0 level A requirements or they risk fines and other penalties.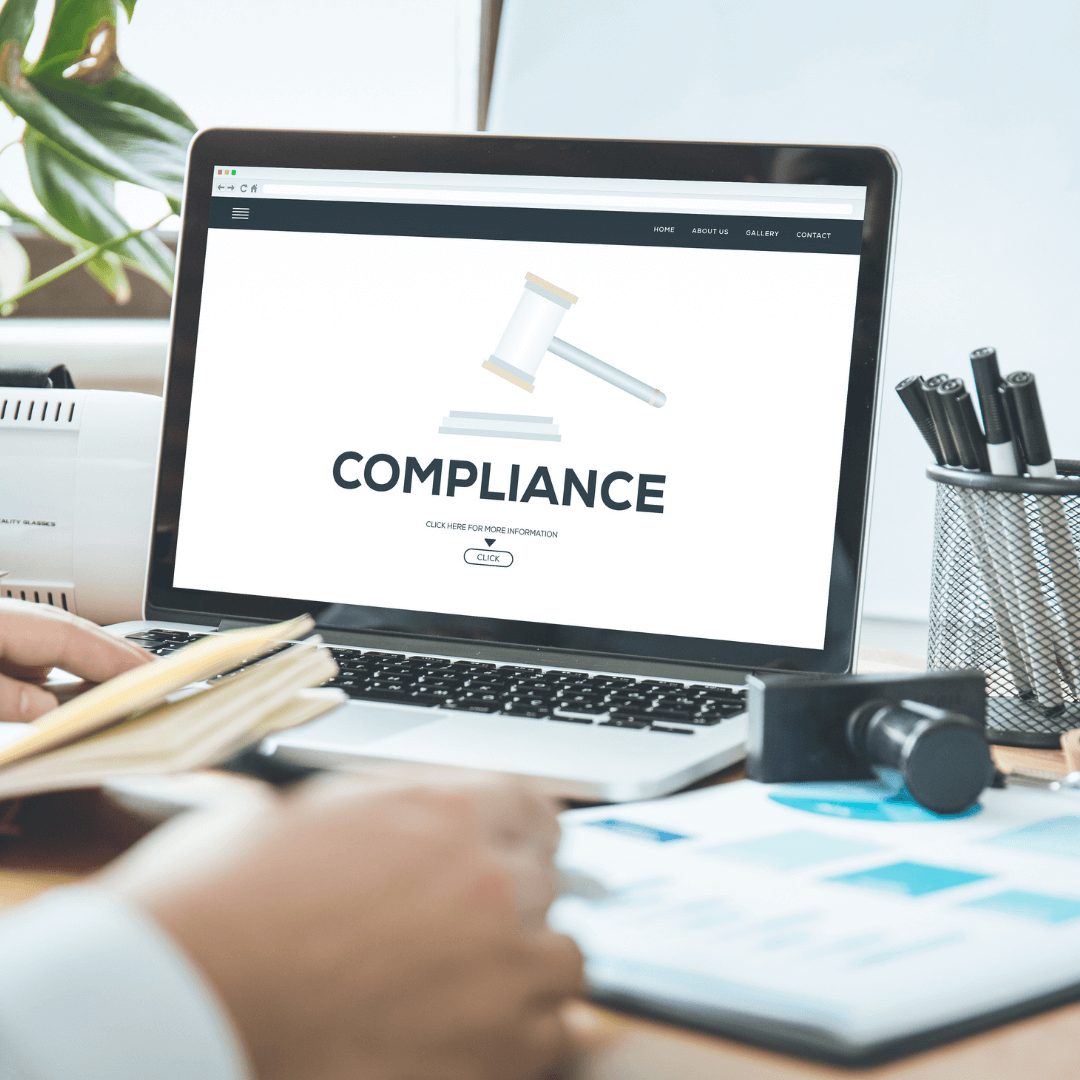 What Is WCAG 2.0 and Is It A Legal Requirement?
Web Content Accessibility Guidelines (WCAG 2.0 Level AA) is the universally accepted guideline for website development. Published by the World Wide Web Consortium (W3C)'s, these guidelines saw an update to the most recent WCAG 2.1 that ensures the best experience for people with disabilities.
While ADA is the legal aspect of accessibility standards, WCAG is the technical part of it. W3C publishes all guidelines governing accessibility for all users under the Web Accessibility Initiative (WAI). The consortium ensures uniform guidelines so that the web operates in the same manner worldwide.
It's important to understand that WCAG standards are categorized into WCAG 2.0 level AA and WCAG 2.1 level AA. There is also levels A and level AAA but AA is the most important in this case. 2.0 AA has 38 criteria for success or rather a checklist while 2.1 AA has 50 criteria. Level 2.1 AA includes all the 38 guidelines checklist for 2.0 AA plus 12 more.
Here are some of the key standards under WCAG:
Input – ensures that websites can automatically complete forms for the users.
Pointer gestures – offer alternatives such as tapping or swiping while using mobile devices.
Text spacing – offers the ability to space text without affecting the user experience.
Orientation – ensure that the orientation of your site doesn't have a single display mode.
Reflow – gives users the ability to zoom through content without scrolling the whole website.
Label in the name – ensures that the program labels are accompanied by a visual text.
Motion actuation – ensures that websites give users the option to turn off motion and the ability to use an alternative option when content is in motion.
What are the Four Web Content Accessibility Guidelines?
Web accessibility is governed by four main principles that ensure that content remains perceivable, operable, understandable, and robust. These principles are often known as POUR. We'll discuss each of the principles in detail.
1. Perceivable

All web content needs to be in such a way that all web users can decode it. The content must be perceivable to some of the human senses. Some of the guidelines for perceivable content include:

Provide other options for time-based media
Make content distinguishable so that users can differentiate between background and foreground
Offer text alternatives to non-text content so that users are able to convert it to other forms
Make all web content adaptable so that it's possible to convert it into different forms without losing information

2. Operable

The guidelines that ensure websites remain operable mainly focus on the user interface and navigation. A website shouldn't require any interaction that a user cannot perform. Operable guidelines include:

Input modalities that make it easy for users to operate beyond keyboard input
Time to read and understand the content
Make all functionalities available through the keyboard
Content shouldn't cause any physical damage to users
Provide proper navigation so that users can find content and interact with it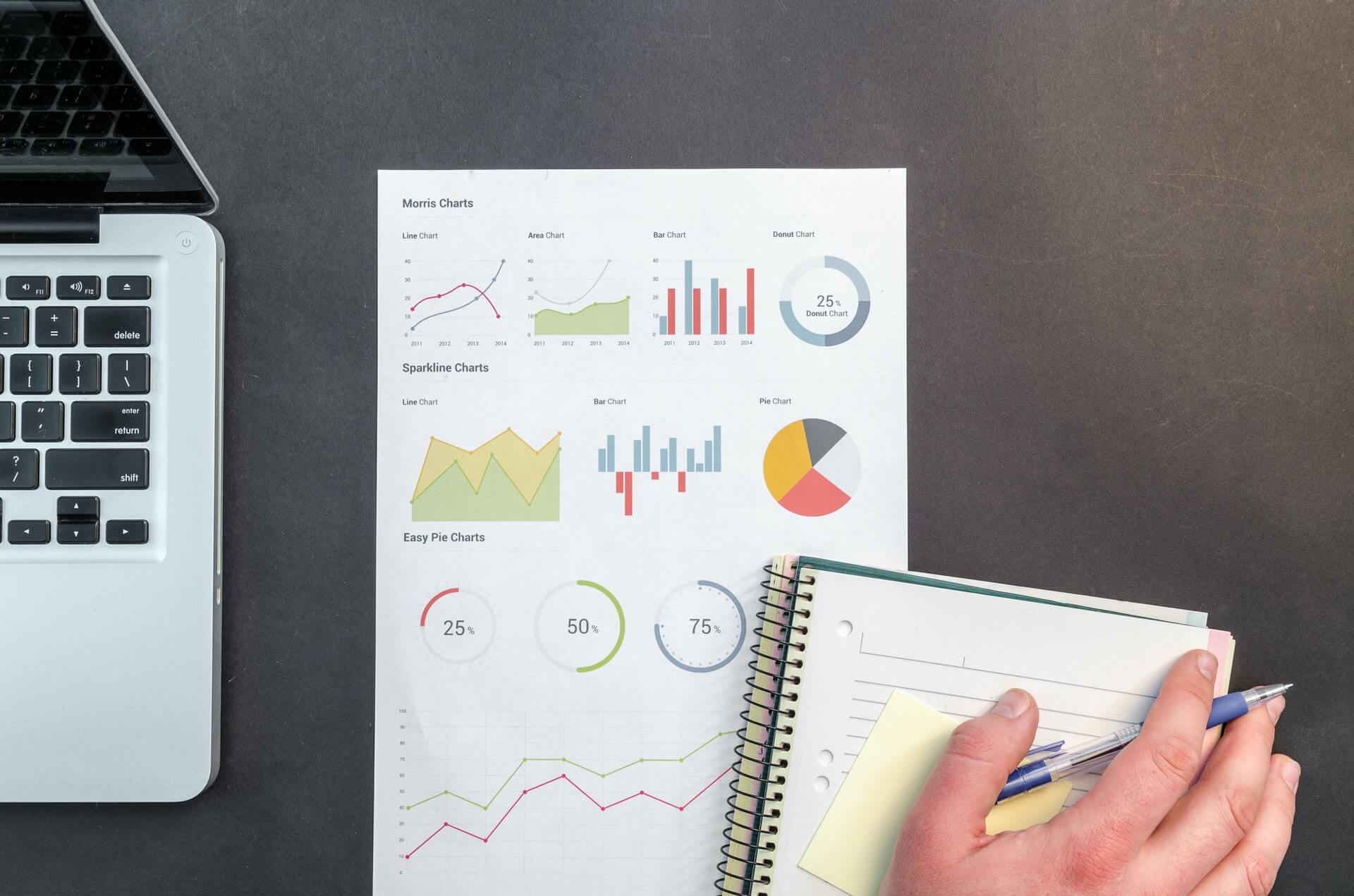 3. Understandable

Understandable guidelines for web accessibility require that websites have content that is:

Predictable so that users can determine how to operate
All web content needs to be readable so that website users can understand it
All content should have input assistance so that users don't make mistakes

4. Robust

As technology evolves, website accessibility is paramount so that all users are able to interpret content. The content should also be robust enough so that assistive technology is also able to interpret it accordingly. Simply put, robustness ensures website accessibility now and in the future.
Can I be sued if my Website is not ADA Compliant?
If your website isn't ADA-compliant, you risk getting sued. The number of federal lawsuits against companies that don't follow website accessibility regulations keeps rising each year. In 2018 alone, there were more than 2,000 cases of companies getting sued for not making their website accessible for persons with disabilities.
Recently, Domino's Pizza was sued for making the website inaccessible to a blind man who was trying to order pizza.
Why Does Website Accessibility Compliance Matter?
If you're wondering why making your website accessible to all users is important, here are some of the benefits.
1. Avoid lawsuits

If your site is ADA compliant, then you're safe from lawsuits that could cost your business lots of money through court fees and attorney costs.

2. Good for SEO

Google ranks websites that have a good user experience. A good rank on the search engine result pages (SERPs) gives you more organic traffic and consequently more business.

3. Maintain a good reputation

Public opinion can be unkind to businesses. If users keep complaining about your site's digital accessibility, you risk damaging your reputation. Of course, this is bad for business.

4. Better usability

As you implement web accessibility, you'll most likely deal with other issues that affect your website and apps. For example, most businesses struggle to make their sites mobile-friendly a feature that's necessary for this digital era. Better usability also means equal accessibility for persons with disabilities, the young, and the aged.

5. It's the right thing to do

Currently, almost everything is digital from education resources, employment opportunities, business information, and government data. It would be unfair to people facing various disabilities if sites weren't accessible to them.
How is Web Accessibility Law Enforced?
Notably, ADA compliance does not explicitly give regulations for websites. Title III of the ADA however mentions "places of public accommodation" which the Department of Justice (DOJ) interprets to include websites and mobile applications.
Being WCAG conformant is simply meeting the technical requirements of web accessibility. However, if you have a commercial website and you get sued, an attorney will audit your website for any accessibility problems.
The DOJ and the courts often reference the WCAG and ADA success criteria when faced with any litigation about non-compliance with web accessibility. It's important to note that, the discretion to go to trial or not if a user reports you solely depend on their attorney.
Failure to meet one or two guidelines doesn't mean that you've broken the law. At times it could be a minor issue that causes hindrance for people with disabilities to use and interact with websites using assistive technologies like a screen reader.
How Do I Comply with Web Accessibility Guidelines
The first step is to find an accessibility expert who will manually inspect your website for any accessibility issues. The accessibility experts will then generate a report recommending the necessary actions to make your site WCAG compliant. You can also use online tools to audit a website. However, most of these online tools can miss some aspects because they mostly conduct scans on websites.
You also need to ensure that your website follows the proper way of labeling headings, buttons, and other links. By doing so, you ensure that all users are able to access content without straining.
All images need alt text so that disabled users can use assistive technology to understand these images. Most visually impaired people will use a screen reader or voice assistant.
It's also important to format the web content such that it has different headings and subheadings. Bullet points also make content skimmable for all types of web visitors. Another major concern for most disabled people using assistive technology is the use of abbreviations. If at all you need to use abbreviations in your content, ensure to place full stops between the letters so that screen readers pronounce them correctly.
Finally, all website owners should regularly conduct website audits and maintenance. Web maintenance ensures that you eliminate outdated code. having a WCAG-compliant website is not a one-day affair but rather an ongoing activity.
The Bottom Line
WCAG compliance ensures that people with disabilities can access website content without any barriers. Accessibility standards are acceptable internationally and although they aren't a legal requirement for all websites, they focus on the technical aspect of web development.
Contact ADA Site Compliance today for all your website accessibility needs!
Share via:
Have a question?
We're always here to help.
The ADA prohibits any private businesses that provide goods or services to the public, referred to as "public accommodations," from discriminating against those with disabilities. Federal courts have ruled that the ADA includes websites in the definition of public accommodation. As such, websites must offer auxiliary aids and services to low-vision, hearing-impaired, and physically disabled persons, in the same way a business facility must offer wheelchair ramps, braille signage, and sign language interpreters, among other forms of assistance.
All websites must be properly coded for use by electronic screen readers that read aloud to sight-impaired users the visual elements of a webpage. Additionally, all live and pre-recorded audio content must have synchronous captioning for hearing-impaired users.
Websites must accommodate hundreds of keyboard combinations, such as Ctrl + P to print, that people with disabilities depend on to navigate the Internet.
Litigation continues to increase substantially. All business and governmental entities are potential targets for lawsuits and demand letters. Recent actions by the Department of Justice targeting businesses with inaccessible websites will likely create a dramatic increase of litigation risk.
Big box retailer Target Corp. was ordered to pay $6 million – plus $3.7 million more in legal costs – to settle a landmark class action suit brought by the National Federation of the Blind. Other recent defendants in these cases have included McDonald's, Carnival Cruise Lines, Netflix, Harvard University, Foot Locker, and the National Basketball Association (NBA). Along with these large companies, thousands of small businesses have been subject to ADA website litigation.
Defendants in ADA lawsuits typically pay plaintiff's legal fees, their own legal fees for defending the litigation, and potential additional costs. In all, the average cost can range from tens of thousands of dollars, to above six figures. There are also high intangible costs, such as added stress, time and human capital, as well as reputational damage. Furthermore, if the remediation is incomplete, copycat suits and serial filers can follow, meaning double or triple the outlay. It's vital to implement a long-term strategy for ensuring your website is accessible and legally compliant.