About 15 percent of the world's population has disabilities. This sheer number and accessibility is a human right prompted the Americans with Disabilities Act's passing in 1990. This law ensures businesses and government agencies are following ADA website compliance rules, and are accessible, particularly to those with intellectual, psychological, and physical disabilities in the United States.
So, according to the ADA, it is illegal for any federal business to provide goods or services to the general public unless it is also accessible to individuals with disabilities. The American Psychological Association uses the law in some jurisdictions.
With litigations against website accessibility increasing over the past few years, ADA website compliance has become a common term with website owners. Here's more about the importance and need for an ADA-compliant website.
What is ADA compliance?
Some individuals framed The Americans with Disabilities Act (ADA) of 1990 to combat discrimination related to diversity and different disabilities. ADA goes more to mandate than nondiscrimination and effective communication between employees of different races, sex, religions, and national origins. The ADA also requires that employers provide workers with disabilities reasonable accommodations.
Legislators did not yet know how the internet would be a crucial part of doing business in 1990, but the ADA formed the backbone of global commerce today. This is why accessible restroom facilities, wheelchair access ramps, and equal-access facilities are now common in most American workplaces.

What is ADA compliance for a website?
ADA compliance for a website means even those with disabilities should easily access the website. ADA compliance is frequently confused with 501 compliance.
Does ADA compliance apply to websites?
No, it's still unclear how or if ADA rules apply to a website or mobile app. However, many states have adopted their laws, and the volume of accessibility lawsuits filed against website owners has soared in recent years. So, it's always better to be careful and strive for ADA compliance if you have a commercial website.
With the lack of clearly defined regulations, the plaintiff is usually on the winning side. Besides, most companies opt not to file a case or take the risk of finding a fair and reasonable supreme court ruling in their favor.
What are the requirements for an ADA-compliant website?
As mentioned above, there are no specific ADA website compliance rules. However, businesses and organizations need a website that provides complete and equal enjoyment to even disabled users.
So this makes you wonder how you can tell if your website is compliant.
The best way is to ensure your website follows WCAG 2.0 Level AA guidelines. WCAG has been the basic accessibility principle in several European and other countries since 1999, with the latest update made in Spring 2018. TODAY, the WCAG is the backbone of most worldwide online accessibility laws and is a robust model for American organizations aiming to provide equal access to all their visitors.
What organizations does the ADA cover?
The organizations covered under the ADA include state and local governments, public accommodations, and federal websites. It includes hotels, schools, gymnasiums, theatres, banks, laundromats, daycare centers, senior citizen centers, and public transportation stations.
The law focuses on helping and protecting people with disabilities in their everyday life. It states that people with disabilities are not denied entry into the physical location of these places of business or service just because of their disability.
With the advent of the internet, websites, mobile apps, word documents, and other digital appliances and assistive technologies like kiosks and electronic devices in public places are also considered public accommodations.
Beginning steps toward an accessible website
Basic accessibility guidelines start with making the visual user interface ADA-compliant. In contrast, advanced accessibility development involves using screen readers and assistive technologies to help the disabled understand the website's content.
A more intuitive and efficient user experience means a lower bounce rate, faster site loading time, and more user-friendly content. This results in better organic ranking and more people visiting the website. Besides, accessibility is not solely about user interface components meeting the needs of handicappers. It also plays an integral part in improving the user experience to suit everyone.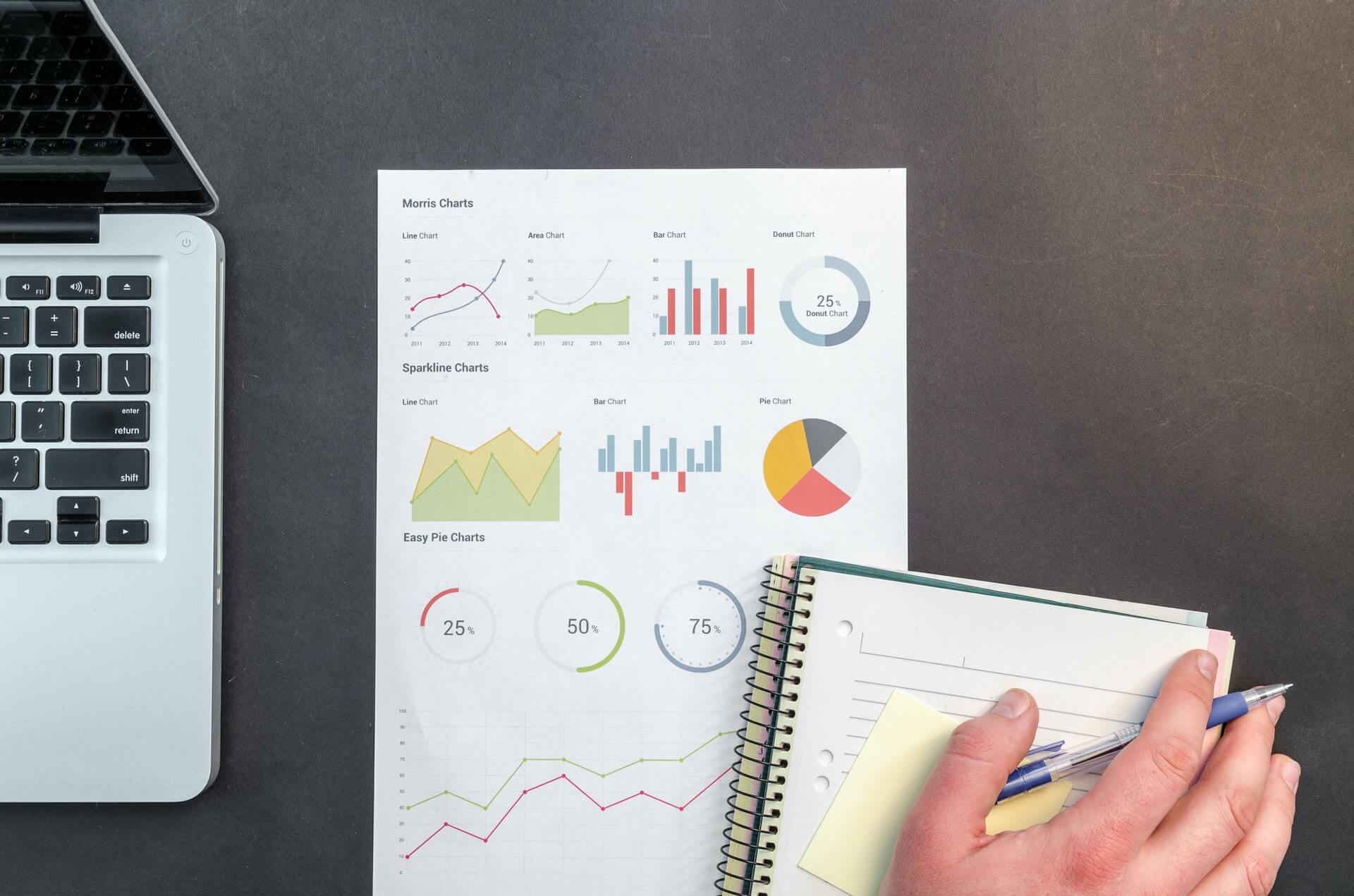 ADA Compliance Accessibility Checklist for Websites
A website's accessibility requirements can never be complete. Like SEO, it's an ongoing process. There is no one point where you can stop thinking you had everything. It's crucial to constantly test new codes and keep yourself updated about recent WCAG changes.
There's a checklist of 50 accessibility things to perform to ensure your website or app more or less meets accessibility compliance. The following WCAG 2.1 basic principles are good to follow as a starting point:
Reading all legal documents on the website
Ensuring all the media files, formats, and maps come with an 'alt' tag
Ensuring all online forms include descriptive HTML tags
Ensuring all the hyperlinks are with a descriptive anchor text and no more than ten characters long
Make sure all web pages have 'skip navigation' links
Providing appropriately structured text content using relevant heading tags.
Ensure all the PDF files on site are accessible.
All videos should include subtitles, transcripts, and audio description
All web pages' color contrast should follow WCAG guidelines
Use only accessible fonts for all text content
Populate all HTML tables with column headers, cell information, and row identifiers
Onsite audio files should have a written caption with audio alternatives
All website call-to-action buttons should have an accessible name and ARIA label
Let users navigate the entire website using the keyboard
Publishing a site accessibility policy page as the plaintiff's lawyers point to the lack of policy as a distracting measure of a website's accessibility.
Contact information should be easily accessible to users to request accessibility information
Test the site accessibility as per website access content guidelines
Website accessibility check automation helps avoid missing any critical issues.
What is WCAG?
Many organizations comply with the WCAG Web Content Accessibility Guidelines, and the WCAG provides three versions – 1.0, 2.0, and 2.1, respectively. The WCAG Guidelines ensure your site meets these guidelines so that individuals who have visual or hearing impairment or those with cognitive or language limitations can access your site. Meeting this standard is just the right thing to improve your website accessibility requirements.
Why do we recommend WCAG 2.1 AA?
No doubt, compliance with WCAG 2.0 AA makes your site or app accessible. However, WCAG 2.1 AA contains 12 additional success criteria which help improve your site and app accessibility. Besides, we especially recommend WCAG 2.1 AA because some of its WCAG success criteria address mobile accessibility.
The WCAG 2.0 AA was first published in 2008, and mobile usage has practically exploded since then. WCAG 2.1 AA is thus updated with the latest mobile app accessibility guidelines and ensures you have an ADA website.
There are other reasons for us recommending WCAG 2.1 AA.
The first is that most ADA website accessibility cases reference it, and secondly, 2.1 AA will be the standard to follow if you have a mobile app. With WCAG 2.2 officially released in 2021, we recommend WCAG 2.2 AA draft conformance after your site is 2.1 AA compliant in the foreseeable future.
What is WCAG compliance?
WCAG is the acronym for web content accessibility guidelines, which the World Wide Web Consortium (W3C) released according to the Web Accessibility Initiative (WAI). The W3C helps make the web uniform and run better through its standardized rules. W3C and its partners also enable partners to develop 'new technologies that prove beneficial to all.
These rules are even more effective if everyone adheres to them. While 2.0AA has 38 success criteria to conform with, 2.1 has 50. And some of the fifty tasks are more important than others in terms of accessibility and liability.
We, however, have noted two common accessibility matters in litigation: lack of ALT text and missing labels.
Levels of WCAG compliance
WCAG guidelines divide accessibility issues into three levels:
Level A problems are the most urgent issues, including restricting disabled visitors' navigation or website usage.
Level AA issues relate to problems that need improvement to give disabled users the whole website experience. This, however, is the target standard most commercial websites vie for.
Level AAA issues are the highest standard, with delicate issues expanding Level A and AA issues. While a worthy goal, most websites cannot reach complete AAA compliance.
Areas of focus
WCAG guidelines divide accessibility issues into four distinct groups:
Perceivable matters which affect the user's ability to find and process a website's information, like lack of audio descriptions for video content
Operable issues which impact the visitors' website navigation and use like not all site functions and navigation being operable through keyboard-only commands
Understandable problems make it difficult for the user to understand a website's information and navigation, like a lack of error messages explaining the error with directions to correct it.
Robust matters relating to the website's lack of ability to adapt and evolve to meet the changing needs of users with disabilities like lack of testing and upgrading of leading screen readers
Best practices to implement for website compliance
With multiple small and large companies hit with hundreds of demand letters and lawsuits resulting in legal expenses of a minimum of 5 figures, you must take the right actions to ensure your website is easily accessible to everyone.
Here is exactly what you must do to your website in 2022:
Hiring an expert and reputable independent third-party accessibility specialist to audit your website manually regularly
Involving people with disabilities in testing your website user agents
Continually conducting automated scans to monitor your website for accessibility issues
Training everyone involved in your digital operations in mandatory web accessibility training
Providing customer assistance and inviting feedback from users with disabilities
Forming a web accessibility committee and appointing a coordinator for it
Adopting and publishing a digital accessibility policy
Requesting a statement of conformance from your third-party agency upon achieving website compliance
Beware of these website accessibility myths
Overlay Widgets
Some vendors claim to have a widget to make your website accessible after injecting JavaScript code and a menu widget with various accessibility options.
However, this is a big farce.
On the contrary, injecting this code into your website leads to massive security and privacy risks. Besides, these widgets don't make your website code or content WCAG conformant. When activated, they just overlay your website with a menu comprising mainly screen reader options.
Most of the time, the menu forces visitors into doing things they don't want to do for various reasons:
Making them learn to use the widget
Making it difficult for them to decide what options to choose
Using options not performing as expected
The widget conflicts with assistive technology
Disclosing their disability
Most importantly, the widget is an ADA violation as no one wants to use a separate toolbar to access a website when everyone else can access the website. The widget also doesn't make your website accessible, nor does it consider all disabilities.
That's why accessibility experts regularly denounce these overlay widgets.
You know you are dealing with an overlay if you see agents making claims of 'automatic website accessibility', 'fully automated solution', 'install a simple plugin,' and 'Instant ADA compliance.' So don't think investing in the widget provides an instant fix to your website accessibility problems. There is no such thing available.
Genuine website accessibility and compliance are possible only after manual testing.
Automatic scans
yes, automatic site accessibility checks can detect about 20-25% of WCAG 2.1 AA success criteria. However, only some are conclusive while others are only partial detection.
Scanning does save time and reduces human error in detecting accessibility problems. However, automation can catch only about 20% of the issues. Besides, any problems detected through scanning require a manual review.
It's because scanners work through repeated if-then statement rules. For example, it may be instructed 'if an image has no alt attribute, then show an alt text error'. However, you will still need to eventually manually test to see if the image is decorative or meaningful in any way.
You may be able to get free single-page scans with WAVE or Axe, but multiple-page scanning like an entire online database at once costs. But most agencies quote reasonable rates. In short, while overlays are a ruse claiming instant website accessibility, scans are functional accessibility tools that can automatically detect multiple flagged accessibility problems.
Accessibility audits
An accessibility expert may conduct an audit or formal examination of your site against WCAG 2.0 AA or 2.1 AA. They will then provide a report listing all the accessibility issues for each scope.
This is called a manual audit, and a good accessibility audit from someone reputable usually costs somewhere in the 4 or 5-figure range for most websites.
Many digital marketing agencies and some accessibility agencies just scan and don't perform an audit. While they may charge lower to handle your accessibility, we do not recommend using their services.
Disabilities Act and Demand Letters and Lawsuits
Website owners should act quickly to ensure their website conforms to ADA requirements.
You never know when you may get hit by a demand letter or lawsuit while you take time to figure out your plan. And depending on the entity size, these ADA-compliance cases can end up settling for anywhere between $3k to $25k.
It's because the Americans with Disabilities Act is a strict liability statute without any grounds for noncompliance. So the best thing to avoid a lawsuit is to take action as soon as possible.
Remember, it typically takes a few months to audit and remediate your website. And if you receive a solicitation letter even before making your site accessible, you will still eventually have to make your website ADA-compliant.
Besides, it's not just once that you may get sued. There's always the chance of someone else suing you for not having a compliant website. The best way to reduce litigation risks is by ensuring your website or mobile app is accessible. But remember, this is not an immediate solution; it takes time.
How do I test a website for ADA compliance?
Testing websites for ADA compliance is a two-step process. The first step involves conducting a website audit, and the second is website remediation based on the audit results.
Maintaining an ADA-compliant website helps protect your business against lawsuits.
There is no precise ADA regulation that defines what compliant web content is. However, businesses listed in ADA title II or ADA title III need to develop websites providing "reasonable accessibility" to people with disabilities. It includes providing for the visually impaired to use Braille on all their websites.
Once your site is ADA-compliant, you receive an accessibility statement, similar to your privacy policy and terms and conditions. It proves that you know the required tests conforming to ADA compliance and that you have conducted all tests.
It may also include a disclaimer stating you aren't responsible for the consequences of any third-party plugins and applications like shopping carts.
However, the statement is invalid when you make a design change and don't test it. This is why ADA compliance is an ongoing effort you must check whenever you make website design changes.
Discover an innovative solution to Web Accessibility
We proudly offer a comprehensive accessibility service to help your website meet WCAG standards. We perform the necessary tests to ensure your site is ADA-compliant for your visitors' full and equal enjoyment. All you need to do is request a demo today to learn how to help your website conform to the Global Digital Accessibility Bills and WCAG requirements. Call now for further information.
Share via:
Have a question?
We're always here to help.
The ADA prohibits any private businesses that provide goods or services to the public, referred to as "public accommodations," from discriminating against those with disabilities. Federal courts have ruled that the ADA includes websites in the definition of public accommodation. As such, websites must offer auxiliary aids and services to low-vision, hearing-impaired, and physically disabled persons, in the same way a business facility must offer wheelchair ramps, braille signage, and sign language interpreters, among other forms of assistance.
All websites must be properly coded for use by electronic screen readers that read aloud to sight-impaired users the visual elements of a webpage. Additionally, all live and pre-recorded audio content must have synchronous captioning for hearing-impaired users.
Websites must accommodate hundreds of keyboard combinations, such as Ctrl + P to print, that people with disabilities depend on to navigate the Internet.
Litigation continues to increase substantially. All business and governmental entities are potential targets for lawsuits and demand letters. Recent actions by the Department of Justice targeting businesses with inaccessible websites will likely create a dramatic increase of litigation risk.
Big box retailer Target Corp. was ordered to pay $6 million – plus $3.7 million more in legal costs – to settle a landmark class action suit brought by the National Federation of the Blind. Other recent defendants in these cases have included McDonald's, Carnival Cruise Lines, Netflix, Harvard University, Foot Locker, and the National Basketball Association (NBA). Along with these large companies, thousands of small businesses have been subject to ADA website litigation.
Defendants in ADA lawsuits typically pay plaintiff's legal fees, their own legal fees for defending the litigation, and potential additional costs. In all, the average cost can range from tens of thousands of dollars, to above six figures. There are also high intangible costs, such as added stress, time and human capital, as well as reputational damage. Furthermore, if the remediation is incomplete, copycat suits and serial filers can follow, meaning double or triple the outlay. It's vital to implement a long-term strategy for ensuring your website is accessible and legally compliant.